01.12.2017 | Research article | Ausgabe 1/2017 Open Access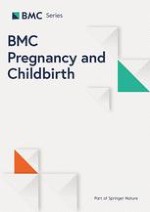 Chiropractic management of dominating one-sided pelvic girdle pain in pregnant women; a randomized controlled trial
Zeitschrift:
Autoren:

Anne Marie Gausel, Inger Kjærmann, Stefan Malmqvist, Knut Andersen, Ingvild Dalen, Jan Petter Larsen, Inger Økland
Abstract
Background
The aim of this study was to investigate the outcome of chiropractic management for a subgroup of pregnant women with dominating one-sided pelvic girdle pain (PGP).
Methods
The study population was recruited from a prospective longitudinal cohort study of pregnant women. Women reporting pelvic pain (PP), and who were diagnosed with dominating one-sided PGP after a clinical examination, were invited to participate in the intervention study. Recruitment took place either at 18 weeks, or after an SMS-tracking up to week 29. The women were randomized into a treatment group or a control group. The treatment group received chiropractic treatment individualized to each woman with regards to treatment modality and number of treatments. The control group was asked to return to conventional primary health care. The primary outcome measure was new occurrence of full time and/or graded sick leave due to PP and/or low back pain. Secondary outcome measures were self-reported PP, physical disability and general health status. Proportion of women reporting new occurrence of sick leave were compared using Chi squared tests. Differences in secondary outcome measures were estimated using linear regression analyses.
Results
Fifty-Six women were recruited, and 28 of them were randomized into the treatment group, and 28 into the control group. There was no statistically significant difference in sick leave, PP, disability or general health status between the two groups during pregnancy or after delivery.
Conclusion
The study did not demonstrate superiority of chiropractic management over conventional care for dominating one-sided PGP during pregnancy. However, the analyses revealed wide confidence intervals containing both positive and negative clinically relevant effects
.
Trial registration
The study was registered in ClinicalTrials.gov (
NCT01098136
; 22/03/2010).