01.12.2015 | Research article | Ausgabe 1/2015 Open Access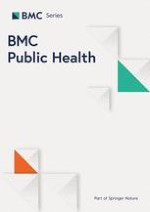 Chlamydia trachomatis testing among young people: what is the role of stigma?
Zeitschrift:
Autoren:

Kevin A. T. M Theunissen, Arjan E. R. Bos, Christian J. P. A. Hoebe, Gerjo Kok, Stan Vluggen, Rik Crutzen, Nicole H. T. M. Dukers-Muijrers
Wichtige Hinweise
Competing interests
The authors declare that they have no competing interests.
Authors' contributions
ST and KT carried out the study, participated in the design of the study, performed the analyses, and drafted the manuscript. CH, RC, GK, AB and NDM participated in the design of the study, discussed the interpretation of results, and helped draft the manuscript. All authors read and approved the final manuscript.
Abstract
Background
To reach young people for
Chlamydia trachomatis
(CT) testing, new web-based strategies are used to offer testing via young people's sexual and social networks. The success of such peer-driven strategies depends on whether individuals disclose their own testing and encourage others to get tested. We assessed whether public- and self-stigma would hamper these behaviours, by comparing anticipations and experiences relating to these issues in young men and women who already tested or never tested for CT.
Methods
Participants were recruited at an STI clinic and two schools in the Netherlands. Semi-structured interviews were analysed from 23 sexually active heterosexual young people between 16–24 years using qualitative content analysis with a framework approach.
Results
Both tested and never tested participants perceived public stigma and anticipated shame and self-stigma in relation to testing. Maintaining good health was identified as main reason for testing. Never tested and tested participants anticipated that they would feel shame and receive stigmatizing reactions from people outside their trusted network if they would disclose their testing, or encourage them to test. From a selected group of trusted peers, they anticipated social support and empathy. When tested participants disclosed their testing to trusted peers they did not experience stigma. Due to the fact that no one disclosed their testing behaviour to peers outside their trusted network, stigma was avoided and therefore tested participants reported no negative reactions. Similarly, regarding the encouragement of others to test, most tested participants did not experience negative reactions from sex partners and friends.
Conclusions
Young people perceive public stigma and anticipate self-stigma and shame in relation to CT testing, disclosure and encouraging others to test. People do test for CT, including those who anticipate stigma. To avoid stigmatizing reactions, stigma management strategies are applied, such as selective disclosure and the selective encouragement of others to test (i.e. only in a small trusted peer network). Care strategies that deploy sexual and social networks of individuals can reach into small networks surrounding a person. These strategies could be improved by exploring methods to reach high-risk network members outside the small trusted circle of a person.