01.12.2015 | Case report | Ausgabe 1/2015 Open Access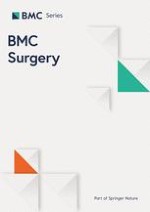 Choroid vascular occlusion and ischemic optic neuropathy after facial calcium hydroxyapatite injection- a case report
Zeitschrift:
Autoren:

Chien-Chih Chou, Hsin-Han Chen, Yi-Yu Tsai, You-Ling Li, Hui-Ju Lin
Wichtige Hinweise
Competing interests
All authors certify that they have NO affiliations with or involvement in any organization or entity with any financial interest (such as honoraria; educational grants; participation in speakers' bureaus; membership, employment, consultancies, stock ownership, or other equity interest; and expert testimony or patent-licensing arrangements), or non-financial interest (such as personal or professional relationships, affiliations, knowledge or beliefs) in the subject matter or materials discussed in this manuscript.
Authors' contributions
CCC and YLL participated in the drafted the manuscript. HJL, HHC, and YYT, participated in the design of the study and helped to draft the manuscript. All authors read and approved the final manuscript.
Abstract
Background
We reported a case of sudden monocular vision loss after calcium hydroxyapatite (CaHA) injection into the nasal tip and dorsum with detailed retina images.
Case presentation
A healthy, 35-year-old woman received CaHA filler injection for nose augmentation. Ten minutes after the procedure, she developed nausea, vomiting, headache, ptosis, and left periorbital pain. After 30 minutes, she complained of progressively blurring vision in the left eye. The best-corrected visual acuity (BCVA) in her left eye was 30 cm ahead of hand motion. Left exotropia was noted in primary gaze. Limitations in adduction, supraduction, and infraduction of the left eye were also observed. Slit lamp examination of the left eye revealed a pink conjunctiva, a clear cornea, a mild anterior chamber reaction, a sluggish papillary light reflex, and a semi-dilated pupil. A positive relative afferent pupillary defect was observed in the left eye. Fundus examination revealed optic disc edema and some linear whitish opacity over the superior and temporal sites in the left eye, suggesting multiple CaHA emboli in the choroid vessels.
Conclusions
Although the majority of adverse reactions are mild and transient, surgeons should be alert about extremely rare serious adverse events such as visual loss.