01.12.2017 | Research article | Ausgabe 1/2017 Open Access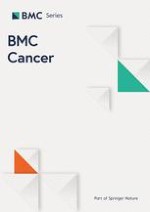 Circadian disruption promotes tumor growth by anabolic host metabolism; experimental evidence in a rat model
Zeitschrift:
Autoren:

Natalí N. Guerrero-Vargas, Raful Navarro-Espíndola, Mara A. Guzmán-Ruíz, María del Carmen Basualdo, Estefania Espitia-Bautista, Ana López-Bago, Ricardo Lascurain, Cinthya Córdoba-Manilla, Ruud M. Buijs, Carolina Escobar
Wichtige Hinweise
Electronic supplementary material
Abstract
Background
Light at night creates a conflicting signal to the biological clock and disrupts circadian physiology. In rodents, light at night increases the risk to develop mood disorders, overweight, disrupted energy metabolism, immune dysfunction and cancer. We hypothesized that constant light (LL) in rats may facilitate tumor growth via disrupted metabolism and increased inflammatory response in the host, inducing a propitious microenvironment for tumor cells.
Methods
Male Wistar rats were exposed to LL or a regular light-dark cycle (LD) for 5 weeks. Body weight gain, food consumption, triglycerides and glucose blood levels were evaluated; a glucose tolerance test was also performed. Inflammation and sickness behavior were evaluated after the administration of intravenous lipopolysaccharide. Tumors were induced by subcutaneous inoculation of glioma cells (C6). In tumor-bearing rats, the metabolic state and immune cells infiltration to the tumor was investigated by using immunohistochemistry and flow cytometry. The mRNA expression of genes involved metabolic, growth, angiogenes and inflammatory pathways was measured in the tumor microenvironment by qPCR. Tumor growth was also evaluated in animals fed with a high sugar diet.
Results
We found that LL induced overweight, high plasma triglycerides and glucose levels as well as reduced glucose clearance. In response to an LPS challenge, LL rats responded with higher pro-inflammatory cytokines and exacerbated sickness behavior. Tumor cell inoculation resulted in increased tumor volume in LL as compared with LD rats, associated with high blood glucose levels and decreased triglycerides levels in the host. More macrophages were recruited in the LL tumor and the microenvironment was characterized by upregulation of genes involved in lipogenesis (
Acaca, Fasn, and Ppar
γ), glucose uptake (
Glut-1)
, and tumor growth (
Vegfα, Myc, Ir)
suggesting that LL tumors rely on these processes in order to support their enhanced growth. Genes related with the inflammatory state in the tumor microenvironment were not different between LL and LD conditions. In rats fed a high caloric diet tumor growth was similar to LL conditions.
Conclusions
Data indicates that circadian disruption by LL provides a favorable condition for tumor growth by promoting an anabolic metabolism in the host.