01.12.2018 | Research article | Ausgabe 1/2018 Open Access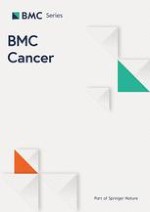 Clinical characteristics of Japanese patients with epithelioid hemangioendothelioma: a multicenter retrospective study
Zeitschrift:
Autoren:

Satoshi Shiba, Hiroshi Imaoka, Kazuhiko Shioji, Eiichiro Suzuki, Shigeru Horiguchi, Takeshi Terashima, Yasushi Kojima, Tatsuya Okuno, Yasutaka Sukawa, Kunihiko Tsuji, Kumiko Umemoto, Akinori Asagi, Akiko Todaka, Makoto Ueno, Masafumi Ikeda, Chigusa Morizane, Junji Furuse
Abbreviations
CAMTA
Calmodulin-binding transcription activator
EHE
Epithelioid hemangioendothelioma
Fli
Friend leukemia integration
mTOR
Mammalian target of rapamycin
TAZ
Transcriptional co-activator with PDZ-binding motif
WWTR
WW domain containing transcription regulator
Background
Epithelioid hemangioendothelioma (EHE) is an exceedingly rare sarcoma (< 1 per 1 million population) [
1
] that often occurs as an indolent angiocentric vascular tumor at various anatomic sites [
2
,
3
]. It originates from endothelial-like cell with a clinical behavior intermediate between hemangioma and angiosarcoma [
2
]. Although World Health Organization has recommended that EHE be grouped with angiosarcomas [
4
], it has an unpredictable clinical behavior ranging from indolent to aggressively malignant [
5
]. Previous studies showed that the 5-year disease-specific survival for EHE was 81% in contrast to approximately 50% mortality rate at 1 year for soft-tissue angiosarcomas [
6
,
7
]. The lung, liver, bone, and soft tissue are the most common involved sites [
3
], and this has been supported by similar data in other studies [
2
,
8
]. The characteristics of the tumor are basically similar in the various organs while the clinical presentation and disease-related signs and symptoms differ. Most of the the lesions are peripheral with low-attenuation pattern on unenhanced computed tomography scans, some tumor nodules can be widespread with extensive confluent masses and display marginal enhancement on contrast-enhanced scans. The differential diagnosis for EHE includes vascular malignancies such as epithelioid angiosarcoma, and other epithelioid tumors. Immunohistochemistry can also be helpful in the diagnosis, and the combination of Fli-1 and CD31 has been suggested to identify EHE. Recently, a diagnosis of EHE was reinforced by the finding of two novel disease-defining gene fusions, namely,
WWTR1(TAZ)-CAMTA1
and
YAP1-TFE3
, that were detected in nearly 90 and 10% of EHEs, respectively [
9
–
11
]. It has been also reported that prognosis of EHEs is dissimilar according to the involved site, such as lung, liver, and soft tissue [
3
,
12
]. A risk stratification method has been proposed to identify lesions at high risk for tumor progression, with the idea that they can be targeted for more aggressive therapy, such as curative resection and transplantation [
13
]. However, information about epidemiology, biology, and clinical behavior of this disease is lacking, and little is known of its prognosis. Therefore, we hypothesized the clinical behavior of EHEs was affected by patient demographics and tumor characteristics and then investigated the clinical information on EHEs in several Japanese centers from 1990 to 2014. Herein, we report the features of the patients with EHEs.
Methods
Information about the patients with EHE who were pathologically diagnosed between 1990 and 2014 was obtained from 13 Japanese tertiary hospitals which belong to the working group associated with the hepatobiliary and pancreatic oncology group of the Japan Clinical Oncology Group. The clinical data of the consecutive EHE patients including patients' demographic, tumor feature, treatments, and survival were retrospectively analyzed because the incidence rate of EHE was extremely low. Case report forms were sent to the hospitals to retrieve the needed data. Statistical analyses with cross-tables, the Fisher's exact test, and Cox regression analysis were performed using SPSS ver. 19 (IBM, Chicago, IL, USA). The survival period was calculated using Kaplan-Meier estimates from the date of initial diagnosis to the date of death or last clinical follow-up. Furthermore, age (< 55, ≥ 55) [
1
], sex (female, male), tumor size (≤ 3.0 cm, > 3.0 cm) [
6
], Ki-67 labeling index (≤ 10%, > 10%: Using a monoclonal antibody, Ki-67, which reacts with a nuclear antigen in proliferating cells, the percentage of Ki-67 positive cells was assessed.) [
7
], symptoms (absence, presence), and organ involvement (single, multiple) [
1
] were classified as categorical values referring previous reports and evaluated via univariate and multivariate analyses. Institutional ethical approval was obtained for this project before starting data collection and written informed consent was waived owing to the retrospective nature of the study.
Results
Discussion
Conclusions
This multi-institutional retrospective analysis of 42 patients with EHEs demonstrated the clinical features and treatments of the disease. Tumor size > 3.0 cm is identified as an independent poor prognostic factor in EHEs. The presence of symptoms at diagnosis and Ki-67 index > 10% might be correlated to poor outcome. Additional clinical and molecular tumor data are needed to define possible subgroups in order to individualize future treatment of patients with EHEs.
Acknowledgments
The authors thank Mr. Junki Mizusawa from the Japan Clinical Oncology Group Data Center/Operations Office, National Cancer Center Hospital for his support in the analysis.
Funding
This study was supported by a National Cancer Center Research and Development Fund (26-A-4), which plays a role of scientific research on multi-institutional trials to establish new standard treatment of solid tumors in adults, from the Ministry of Health, Labour, and Welfare of Japan.
Availability of data and materials
The datasets used and/or analyzed during the current study are available from the corresponding author on reasonable request.
Ethics approval and consent to participate
This study was approved by the Institutional Review Board of National Cancer Center (reference number, 2014–233). Approval for the review of hospital records was obtained from the Institutional Review Board of National Cancer Center and the patients' informed consent was waived given the retrospective nature of the study.
Competing interests
The authors declare that they have no competing interests.
Publisher's Note
Springer Nature remains neutral with regard to jurisdictional claims in published maps and institutional affiliations.
Open Access
This article is distributed under the terms of the Creative Commons Attribution 4.0 International License (
http://​creativecommons.​org/​licenses/​by/​4.​0/​
), which permits unrestricted use, distribution, and reproduction in any medium, provided you give appropriate credit to the original author(s) and the source, provide a link to the Creative Commons license, and indicate if changes were made. The Creative Commons Public Domain Dedication waiver (
http://​creativecommons.​org/​publicdomain/​zero/​1.​0/​
) applies to the data made available in this article, unless otherwise stated.