01.12.2018 | Research article | Ausgabe 1/2018 Open Access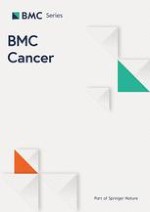 Clinical decision making in cancer care: a review of current and future roles of patient age
Zeitschrift:
Autoren:

Eirik Joakim Tranvåg, Ole Frithjof Norheim, Trygve Ottersen
Wichtige Hinweise
Electronic supplementary material
Abstract
Background
Patient age is among the most controversial patient characteristics in clinical decision making. In personalized cancer medicine it is important to understand how individual characteristics do affect practice and how to appropriately incorporate such factors into decision making. Some argue that using age in decision making is unethical, and how patient age should guide cancer care is unsettled. This article provides an overview of the use of age in clinical decision making and discusses how age can be relevant in the context of personalized medicine.
Methods
We conducted a scoping review, searching Pubmed for English references published between 1985 and May 2017. References concerning cancer, with patients above the age of 18 and that discussed age in relation to diagnostic or treatment decisions were included. References that were non-medical or concerning patients below the age of 18, and references that were case reports, ongoing studies or opinion pieces were excluded. Additional references were collected through snowballing and from selected reports, guidelines and articles.
Results
Three hundred and forty-seven relevant references were identified. Patient age can have many and diverse roles in clinical decision making: Contextual roles linked to access (age influences how fast patients are referred to specialized care) and incidence (association between increasing age and increasing incidence rates for cancer); patient-relevant roles linked to physiology (age-related changes in drug metabolism) and comorbidity (association between increasing age and increasing number of comorbidities); and roles related to interventions, such as treatment (older patients receive substandard care) and outcome (survival varies by age).
Conclusions
Patient age is integrated into cancer care decision making in a range of ways that makes it difficult to claim age-neutrality. Acknowledging this and being more transparent about the use of age in decision making are likely to promote better clinical decisions, irrespective of one's normative viewpoint. This overview also provides a starting point for future discussions on the appropriate role of age in cancer care decision making, which we see as crucial for harnessing the full potential of personalized medicine.