01.12.2018 | Study protocol | Ausgabe 1/2018 Open Access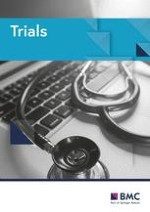 Clinical evaluation of modified transalveolar sinus floor elevation and osteotome sinus floor elevation in posterior maxillae: study protocol for a randomized controlled trial
Zeitschrift:
Autoren:

Xu Zhao, Wei Gao, Feng Liu
Wichtige Hinweise
Electronic supplementary material
Abstract
Background
Implant placement in the posterior maxilla is often complicated by the insufficient bone volume. While transalveolar sinus floor elevation (TSFE) has been proven as a predictable surgical procedure to increase the bone height in the posterior maxilla, questions in regard to the necessity of the bone grafting during the sinus lift and the question of whether TSFE could be performed when the residual bone height is below 5 mm are still debated. Furthermore, high-quality evidence comparing the clinical outcome of transalveolar sinus floor elevation with osteotome and modified sinus floor elevation with crestal non-cutting drills is limited.
Methods/design
One hundred twenty adult patients who fit the inclusion criteria are being recruited from the Peking University Hospital of Stomatology First Clinical Division (Beijing, China). All patients are assigned to one of four groups according to a table of random numbers. Participants will receive (1) TSFE using osteotomes with bone grafting, (2) TSFE using osteotomes without bone grafting, (3) modified TSFE with bone grafting, or (4) modified TSFE without bone grafting. In a one-year follow-up period, implant survival rates, complications, implant stability, bone remodeling around the implant, and patient-reported outcome (visual analog scale for intraoperative discomfort and postoperative pain) will be observed and documented. The implant stability will be gauged by the resonance frequency analysis six times (at baseline and weeks 6, 8, 12, 16, and 26), and the bone remodeling will be observed and compared via radiographic examinations.
Discussion
The result of the trial will potentially contribute to better decision making in atrophic posterior maxilla when implant placement is needed. Therefore, if the outcome is deemed favorable, the use of the modified TSFE would achieve an outcome equivalent to that of the traditional TSFE while introducing less trauma and postoperative discomforts. Separately, whether the bone graft procedure is necessary for the TSFE will also be discussed.
Trial registration
The study has been registered in ClinicalTrials.gov under the identifier number
NCT03445039
. Registered on 26 February 2018.