26.06.2019 | Original Research | Ausgabe 4/2019 Open Access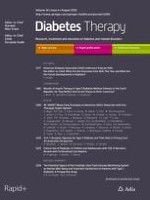 Clinical Outcomes of Transmetatarsal Amputation in Patients with Diabetic Foot Ulcers Treated without Revascularization
Zeitschrift:
Autoren:

Shanshan Zhang, Shumin Wang, Lei Xu, Yang He, Jiali Xiang, Zhengyi Tang
Wichtige Hinweise
Enhanced Digital Features
Abstract
Introduction
Most studies on outcomes of transmetatarsal amputation (TMA) have been for patients who underwent revascularization. This study was performed to evaluate the outcomes of TMA in diabetic patients without revascularization.
Methods
One hundred two diabetic patients who were not candidates for revascularization underwent TMA and received a multidisciplinary treatment. These patients were followed up for a mean period of 38 months to observe the outcomes, including wound healing, above-the-ankle amputation and death. The associations between variables and the outcomes were analyzed by Cox regression analysis.
Results
By the end of the follow-up, 97 patients with full data were analyzed. Sixty-three (64.9%) patients had wounds healed completely after a median interval of 8 months, 16 (16.5%) patients underwent above-the-ankle amputation, and 26 (26.8%) died. Cox regression analysis showed that patients with higher ABI (RR = 3.097, 95% CI: 1.587–6.043) and serum albumin (RR = 2.755, 95% CI: 1.335–5.687) exhibited a higher probability of wound healing.
Conclusions
Diabetic patients who were not candidates for revascularization who underwent TMA could achieve a satisfactory wound healing rate with a multidisciplinary treatment. ABI and serum albumin were significant predictors of wound healing.