01.12.2017 | Study protocol | Ausgabe 1/2017 Open Access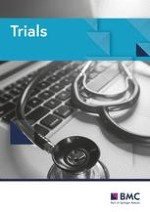 COllaborative Shared care to IMprove Psychosis Outcome (COSIMPO): study protocol for a randomized controlled trial
Zeitschrift:
Autoren:

Oye Gureje, Victor Makanjuola, Lola Kola, Bidemi Yusuf, Leshawndra Price, Oluyomi Esan, Bibilola D. Oladeji, John Appiah-Poku, Benjamin Haris, Caleb Othieno, Soraya Seedat
Wichtige Hinweise
Electronic supplementary material
The online version of this article (doi:
10.​1186/​s13063-017-2187-x
) contains supplementary material, which is available to authorized users.
Abstract
Background
Psychotic disorders are a group of severe mental disorders that cause considerable disability to sufferers and a high level of burden to families. In many low- and middle-income countries (LMIC), traditional and faith healers are the main providers of care to affected persons. Even though frequently canvassed as desirable for improved care delivery, collaboration between these complementary alternative health providers (CAPs) and conventional health providers has yet to be rigorously tested for feasibility and effectiveness on patient outcomes.
Methods/design
COSIMPO is a single-blind, cluster randomized controlled trial (RCT) being conducted in Nigeria and Ghana to compare the effectiveness of a collaborative shared care (CSC) intervention program implemented by CAPs and primary health care providers (PHCPs) with care as usual (CAU) at improving the outcome of patients with psychosis. The study is designed to test the hypotheses that patients receiving CSC will have a better clinical outcome and experience fewer harmful treatment practices from the CAPs than patients receiving CAU at 6 months after study entry. An estimated sample of 296 participants will be recruited from across 51 clusters, with a cluster consisting of a primary care clinic and its neighboring CAP facilities. CSC is a manualized intervention package consisting of regular and scheduled visits of PHCPs to CAP facilities to assist with the management of trial participants. Assistance includes the administration of antipsychotic medications, management of comorbid physical condition, assisting the CAP to avoid harmful treatment practices, and engaging with CAPs, caregivers and participants in planning discharge and rehabilitation. The primary outcome, assessed at 6 months following trial entry, is improvement on the Positive and Negative Symptom Scale (PANSS). Secondary outcomes, assessed at 3 and 6 months, consist of levels of disability, experience of harmful treatment practices and of victimization, and levels of perceived stigma and of caregivers' burden.
Discussion
Information about whether collaboration between orthodox and complementary health providers is feasible and can lead to improved outcome for patients is important to formulating policies designed to formally engage the services of traditional and faith healers within the public health system.
Trial registration
National Institutes of Health Clinical Trial registry, ID:
NCT02895269
. Registered on 30 July 2016