01.12.2015 | Study protocol | Ausgabe 1/2016 Open Access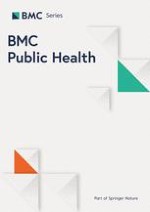 Combining motivational and volitional approaches to reducing excessive alcohol consumption in pre-drinkers: a theory-based intervention protocol
Zeitschrift:
Autoren:

Kim M. Caudwell, Barbara A. Mullan, Martin S. Hagger
Wichtige Hinweise
Competing interests
The author(s) declare that they have no competing interests.
Authors' contributions
KC and MH designed and developed the intervention and analytic plan, and KC drafted the manuscript. BM and MH contributed to the development of the intervention, and commented on subsequent versions of the manuscript. All authors read and approved the final manuscript.
Abstract
Background
Pre-drinking refers to the consumption of alcohol at home or a private residence prior to attending a subsequent social event. We present the study protocol of an online theory-based intervention to reduce pre-drinking and related harm in pre-drinking undergraduates, using behavior change techniques targeting the motivational and volitional phases of behaviour.
Design
A fully randomized 2 (autonomy support: present vs. absent) x 2 (implementation intention: present vs. absent) between-participants design will be used to ascertain the effectiveness of the intervention in reducing pre-drinking alcohol consumption and alcohol-related harm. Participants will complete a range of theory-based measures prior to being allocated to one of the four experimental conditions. Four weeks later, participants will complete a follow-up questionnaire comprised of theoretical and behavioral measures.
Analyses
The main and interactive effects of the intervention components in reducing our primary dependent variables, namely, pre-drinking alcohol consumption and alcohol-related harm at four-week follow-up will be tested. Baseline alcohol consumption and demographic information will be included in the analysis as covariates.
Discussion
This online intervention is the first to be developed to reduce pre-drinking alcohol consumption, a behaviour linked to increased risk of alcohol-related harm. The intervention targets motivational and volitional components of the behaviour change process and is therefore likely to lead to greater reductions in pre-drinking alcohol consumption and experience of alcohol-related harm compared to either approach in isolation. If successful, the intervention can be implemented across various contexts and in populations where pre-drinking is prevalent.