01.12.2016 | Debate | Ausgabe 1/2016 Open Access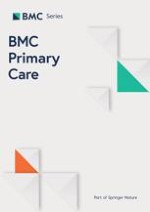 Communicating statin evidence to support shared decision-making
Zeitschrift:
Autoren:

Bruce Barrett, Jason Ricco, Margaret Wallace, David Kiefer, Dave Rakel
Wichtige Hinweise
Competing interests
The authors declare that they have no competing interests.
Authors' contributions
All listed authors have: 1) made substantial contributions to conception, design, analysis and interpretation of data; and 2) been involved in drafting the manuscript and revising it critically for intellectual content; and 3) given final approval of the submitted manuscript.
Abstract
Background
The practice of clinical medicine rests on a foundation of ethical principles as well as scientific knowledge. Clinicians must artfully balance the principle of
beneficence
, doing what is best for patients, with
autonomy
, allowing patients to make their own well-informed health care decisions. The clinical communication process is complicated by varying degrees of confidence in scientific evidence regarding patient-oriented benefits, and by the fact that most medical options are associated with possible harms as well as potential benefits.
Discussion
Evidence-based clinical guidelines often neglect patient-oriented issues involved with the thoughtful practice of shared decision-making, where individual values, goals, and preferences should be prioritized. Guidelines on the use of statin medications for preventing cardiovascular events are a case in point. Current guidelines endorse the use of statins for people whose 10-year risk of cardiovascular events is as low as 7.5 %. Previous guidelines set the 10-year risk benchmark at 20 %. Meta-analysis of randomized trials suggests that statins can reduce cardiovascular event rates by about 25 %, bringing 10-year risk from 7.5 to 5.6 %, for example, or from 20 to 15 %. Whether or not these benefits should justify the use of statins for individual patients depends on how those advantages are valued in comparison with disadvantages, such as side effect risks, and with inconveniences associated with taking a pill each day and visiting clinicians and laboratories regularly.
Conclusions
Whether or not the overall benefit-harm balance justifies the use of a medication for an individual patient cannot be determined by a guidelines committee, a health care system, or even the attending physician. Instead, it is the individual patient who has a fundamental right to decide whether or not taking a drug is worthwhile. Researchers and professional organizations should endeavor to develop shared decision-making tools that provide up-to-date best evidence in easily understandable formats, so as to assist clinicians in helping their patients to make the decisions that are right for them.