01.12.2012 | Research | Ausgabe 1/2012 Open Access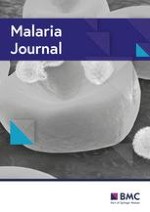 Community perceptions of malaria and vaccines in two districts of Mozambique
Zeitschrift:
Autoren:

Allison Bingham, Felisbela Gaspar, Kathryn Lancaster, Juliana Conjera, Yvette Collymore, Antoinette Ba-Nguz
Wichtige Hinweise
Competing interests
The authors hereby declare that they do not have any competing interests.
Authors' contributions
AB (principal investigator) was responsible for overall study design and led the writing of the manuscript. FG (co-principal investigator) oversaw all field research activities and participated in analysis and write-up of findings. KL assisted in study design and field researcher trainings, led the analysis, and participated in the write-up of findings. JC oversaw management of the field portion of the study and assisted in analysis and drafting and reviewing the manuscript. YC, AB, and ABN provided technical oversight to the study, including reviewing the protocol, checking data quality, providing input on the analysis plan, and writing and reviewing parts of the manuscript. All authors read and approved the final manuscript.
Abstract
Background
Malaria is a leading cause of mortality and morbidity in Mozambique, with nearly three-quarters of the country's malaria-related deaths occurring in children younger than five years. A malaria vaccine is not yet available, but planning is underway for a possible introduction, as soon as one becomes available. In an effort to inform the planning process, this study explored sociocultural and health communications issues among individuals at the community level who are both responsible for decisions about vaccine use and who are likely to influence decisions about vaccine use.
Methods
Researchers conducted a qualitative study in two malaria-endemic districts in southern Mozambique. Using criterion-based sampling, they conducted 23 focus group discussions and 26 in-depth interviews. Implementation was guided by the engagement of community stakeholders.
Results
Community members recognize that malaria contributes to high death rates and affects the workforce, school attendance, and the economy. Vaccines are seen as a means to reduce the threat of childhood illnesses and to keep children and the rest of the community healthy. Perceived constraints to accessing vaccine services include long queues, staff shortages, and a lack of resources at health care facilities. Local leaders play a significant role in motivating caregivers to have their children vaccinated. Participants generally felt that a vaccine could help to prevent malaria, although some voiced concern that the focus was only on young children and not on older children, pregnant women, and the elderly. Probed on their understanding of vaccine efficacy, participants voiced various views, including the perception that while some vaccines did not fully prevent disease they still had important benefits. Overall, it would be essential for local leaders to be involved in the design of specific messages for a future malaria vaccine communications strategy, and for those messages to be translated into local languages.
Conclusions
Acceptance of routine childhood vaccines bodes well for a future malaria vaccine. Vaccinating children is a well-established routine that is viewed favourably in Mozambique. A communications strategy would need to build on existing immunization efforts and use trusted sources—including current government dissemination arrangements—to deliver health information.