01.12.2018 | Research article | Ausgabe 1/2018 Open Access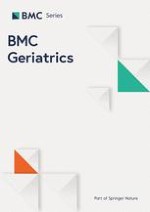 Community service provider perceptions of implementing older adult fall prevention in Ontario, Canada: a qualitative study
Zeitschrift:
Autoren:

Catherine S. Dykeman, Maureen F. Markle-Reid, Lorna J. Boratto, Chris Bowes, Hélène Gagné, Jennifer L. McGugan, Sarah Orr-Shaw
Abstract
Background
Despite evidence for effective fall prevention interventions, measurable reductions in older adult (≥ 65 years) fall rates remain unrealized. This study aimed to describe the perceived barriers to and effective strategies for the implementation of evidence-based fall prevention practices within and across diverse community organizations.
This study is unique in that it included community service providers who are not generally thought to provide fall prevention services to older adults, such as retail business, community support, volunteer services, community foundations, recreation centres, and various emergency services.
Methods
Interviews and focus groups were conducted with a purposive sampling of providers (
n
 = 84) in varied roles within diverse community-based organizations across disparate geographical settings.
Results
Community service providers experience significant multi-level barriers to fall prevention within and across organizations and settings. The overall challenge of serving dispersed populations in adverse environmental conditions was heightened in northern rural areas. Barriers across the system, within organizations and among providers themselves emerged along themes of Limited Coordination of Communication, Restrictive Organizational Mandates and Policies, Insufficient Resources, and Beliefs about Aging and Falls. Participants perceived that Educating Providers, Working Together, and Changing Policies and Legislation were strategies that have worked or would work well in implementing fall prevention. An unintentional observation was made that several participants in this extremely varied sample identified expanded roles in fall prevention for themselves during the interview process.
Conclusions
Community service providers experience disabling contexts for implementing fall prevention on many levels: their specific geography, their service systems, their organizations and themselves. A systemic lack of fit between the older adult and fall prevention services limits access, making fall prevention inaccessible, unaccommodating, unavailable, unaffordable, and unacceptable. Educating Providers, Working Together, and Changing Policies and Legislation offers promise to create more enabling contexts for community stakeholders, including those who do not initially see their work as preventing falls.