01.12.2015 | Research article | Ausgabe 1/2015 Open Access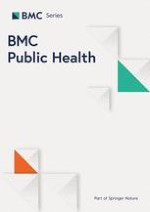 Comorbid chronic diseases and their associations with quality of life among gynecological cancer survivors
Zeitschrift:
Autoren:

Ji-Wei Wang, Li Sun, Jiang Li, Xiao-Huan Cong, Xue-Fen Chen, Zheng Tang, Dong-Hui Yu, Tian-Rui Zhang, Zheng-Nian Luo, Zheng-Ping Yuan, Jin-Ming Yu
Wichtige Hinweise
Ji-Wei Wang and Li Sun contributed equally to this work.
Competing interests
The authors declare that they have no competing interests.
Authors' contributions
JW worked on the data analyses, wrote the first draft of the manuscript and made the greatest contribution to the paper. LS, XH, XF, ZT and DH participated in surveying and data analysis. JL critically reviewed and improved this manuscript. JM was the project coordinator and participated in all parts of the work. ZN and ZP initiated the study. All authors provided critical revision of the paper, and read and approved the final manuscript.
Authors' information
Not applicable.
Abstract
Background
Many gynecological cancer survivors (GCS) have comorbid chronic diseases (CCD). This study was to estimate the impacts of CCD on quality of life (QOL) in GCS.
Methods
We collected cross-sectional self-reported survey data from 598 GCS between April and July 2013, in Shanghai, China. All the subjects were asked to complete a questionnaire containing the European Organization for Research and Treatment quality of life version 3 questionnaire (EORTC QLQ-C30) and questions on socio-demographic characteristics and CCD. In order to mitigate the bias caused by confounding factors, multiple linear models were employed to calculate adjusted means of QOL scores.
Results
Approximately three-quarters of subjects reported at least one CCD. The highest overall prevalence of all CCD was found in endometrial cancer survivors. Subjects with CCD generally reported lower scores for most EORTC QLQ-C30 scales when compared to subjects without CCD, indicating poorer QOL, particularly for cardiovascular diseases, respiratory diseases, digestive diseases, and musculoskeletal disease.
Conclusions
The CCD are common health problems among GCS. CCD have significantly negative influence on QOL, and GCS with CCD generally reported lower QOL scores. These findings suggested comprehensive cares for GCS.