01.12.2015 | Research article | Ausgabe 1/2015 Open Access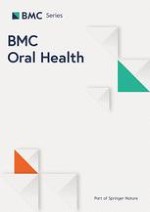 Comparative analysis of blood and saliva expression profiles in chronic and refractory periodontitis patients
Zeitschrift:
Autoren:

Bin Zhang, Ting Lin, Hong He
Wichtige Hinweise
Highlights
1. In total 213 DEGs in CP and 45 DEGs in RP were identified in blood and saliva tissues.
2. The DEGs were involved in ribosome antigen processing and presentation pathways.
3. CD24 EST1, MTSS1, ING3, CCND2 and SYNE2 might be potential targets for CP.
Competing interests
The authors declare that they have no competing interests and financial interests to disclose.
Authors' contributions
BZ participated in the design of this study. TL performed the statistical analysis. HH carried out the study together with TL, and collected important background information. BZ drafted the manuscript. HH conceived of this study, participated in the design and helped to draft the manuscript. All of the authors read and approved the final manuscript.
Abstract
Background
This study aimed to identify characteristic representative genes through a comparative analysis of gene expression profiles in the blood and saliva of chronic periodontitis (CP) and refractory periodontitis (RP) patients to provide new treatment strategies that may be helpful in the treatment of different forms of periodontitis.
Methods
GSE43525 was downloaded from Gene Expression Omnibus. In the dataset, thirteen samples were from blood including 4 controls, 4 CP and 5 RP samples, and ten samples were from saliva including 3 controls, 4 CP and 3 RP samples. After comparing the CP and RP samples, differentially expressed genes (DEGs) between these two types of periodontitis in the blood and saliva samples were identified by an LIMMA package. Then, functional and pathway enrichment analyses were performed by DAVID and KOBAS, respectively. The significantly associated miRNAs in CP and RP were searched by WebGestalt.
Results
In total, 213 DEGs in CP and 45 DEGs in RP were identified. Functional enrichment showed that the DEGs of CP were mainly enriched in ribosome and regulation of apoptosis-related pathways in blood as well as saliva, while the DEGs of RP were significantly enriched in immune responses and response to organic substance-related pathways. Several miRNAs, such as miR-381 and miR-494, were identified as being closely associated with CP. In addition,
CD24
,
EST1
,
MTSS1
,
ING3
,
CCND2
and
SYNE2
might be potential targets for diagnosis and treatment of CP.
Conclusion
The identified DEGs and miRNAs might be potential targets for the treatment of chronic and refractory periodontitis.