01.12.2017 | Research article | Ausgabe 1/2017 Open Access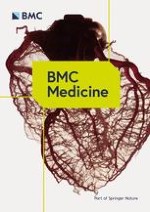 Comparative safety of anti-epileptic drugs during pregnancy: a systematic review and network meta-analysis of congenital malformations and prenatal outcomes
Zeitschrift:
Autoren:

Areti Angeliki Veroniki, Elise Cogo, Patricia Rios, Sharon E. Straus, Yaron Finkelstein, Ryan Kealey, Emily Reynen, Charlene Soobiah, Kednapa Thavorn, Brian Hutton, Brenda R. Hemmelgarn, Fatemeh Yazdi, Jennifer D'Souza, Heather MacDonald, Andrea C. Tricco
Wichtige Hinweise
Electronic supplementary material
The online version of this article (doi:
10.​1186/​s12916-017-0845-1
) contains supplementary material, which is available to authorized users.
Abbreviations
RCT
randomized clinical trials
SUCRA
surface under the cumulative ranking curve
Background
Epilepsy, the most common chronic neurological condition, affects 0.6–1% of the population [
1
,
2
]. Epilepsy in pregnant women causes frequent seizures, increasing the risk of pregnancy-related complications [
3
,
4
]. Antiepileptic drugs (AEDs) are prescribed to reduce the severity of epilepsy or help manage other conditions such as pain, psychiatric disorders, and migraine [
5
]. Women taking AEDs have a greater risk of miscarriage and teratogenicity, including a 4–8% chance of giving birth to a child with a major congenital malformation (CM), because these agents can be transferred to the fetus via the placenta [
3
,
4
,
6
–
8
]. Since the first documentation of teratogenicity of AEDs in the 1960s [
9
,
10
], the use of many first-generation AEDs (e.g., valproate) in pregnant women with epilepsy has been studied extensively. Several large-scale pregnancy registries were established to evaluate the safety of first- and newer-generation (e.g., gabapentin) AEDs [
11
,
12
]. However, little is known about the "comparative" safety of AED exposure in utero, and previous studies comparing multiple AEDs are often small and underpowered. As such, we compared the safety of AEDs in infants and children exposed in utero through a systematic review and network meta-analysis (NMA).
Methods
Our protocol was registered with PROSPERO (CRD42014008925) and published in an open-access journal (Additional file
1
) [
13
]. Our NMA conforms to the ISPOR [
14
] guidance and PRISMA-NMA (Additional file
2
) [
15
].
Eligibility criteria
Pregnant women taking AEDs for any indication were eligible. Studies reporting on the following AEDs as monotherapy or polytherapy of any dose were included: first-generation (carbamazepine, clobazam, clonazepam, ethosuximide, phenobarbital, phenytoin, primidone, valproate) and newer-generation (marketed after 1990; gabapentin, lamotrigine, levetiracetam, oxcarbazepine, topiramate, vigabatrin). The comparators were placebo, no AED treatment (women not exposed to AED but with the same indications for their use), or other AEDs alone or in combination. Papers judged to include data from the same patients were excluded from the analysis to avoid double-counting. Companion reports of included studies were used for supplementary information only.
The primary outcomes were the incidence of overall and specific types of major CM, which were defined as malformations present from birth with surgical, medical, functional, or cosmetic importance [
16
]. When studies also reported on major CM cases that were diagnosed prenatally and resulted in elective terminations, these were included in the CM analysis. For specific CM types, the six most frequently occurring in the literature were selected, namely cardiac, cleft lip/palate, club foot, hypospadias, inguinal hernia, and undescended testes (boys only). The secondary outcomes of interest were the incidence of combined fetal losses, prenatal growth retardation, preterm birth, and minor CMs (i.e., any CM that did not qualify as a major CM; Additional file
3
: Appendix A). The "combined" fetal loss types outcome includes total fetal losses reported as well as studies that only report on one type of fetal loss (e.g., stillbirths). Randomized clinical trials (RCTs), quasi-RCTs, and observational studies with a control group examining the effects of AEDs on infants and children (≤12 years of age) who were exposed to AEDs in utero were included. No language or other restrictions were employed.
Information sources
An experienced librarian developed the search strategies in MEDLINE, EMBASE, and the Cochrane CENTRAL Register of Controlled Trials. The MEDLINE search strategy was peer-reviewed by another librarian using the Peer Review of Electronic Search Strategies checklist [
17
], and the final version is provided in our protocol [
13
]. The literature search was initially conducted from inception until March 18, 2014, and a rapid update was conducted on December 15, 2015. Reference lists of all included studies and relevant reviews were scanned. Unpublished studies were sought by locating relevant conference abstracts and contacting authors of included studies and AED manufacturers.
Study selection and data collection
After the team conducted two pilot-tests of the eligibility criteria among 10 reviewers (12% disagreements), pairs of reviewers screened each title/abstract independently and conflicts (6%) were resolved through discussion. Subsequently, three level 2 screening pilots (26% disagreements) occurred, as well as three data abstraction pilots. The same process was followed for potentially relevant full-text articles (16% conflicts) and data abstraction. Authors were contacted for studies published in the last 10 years to clarify unclear or missing data.
The 'no AED use' arms were only included if the control group had the same indication as the active arm in the study (e.g., both had epilepsy). The malformation rates were expressed on a basis of livebirths plus stillbirths, based on the number of pregnant women enrolled in the study.
Appraisal of methodological quality and risk-of-bias
Two reviewers independently appraised quality using the Cochrane risk-of-bias tool [
18
] and Newcastle-Ottawa Scale [
19
]. The comparison-adjusted funnel plot was used to assess publication bias and small-study effects for outcomes including at least 10 studies [
20
].
In the comparison-adjusted funnel plot, the overall treatment effect for each comparison was estimated under the fixed-effect meta-analysis model and its difference from the study-specific treatment effect versus the study-specific standard error was plotted. All AEDs were ordered from oldest to newest according to their international market approval date. The comparison-adjusted funnel plot does not account for correlations induced by multi-arm trials, which may possibly cause overestimation and mask funnel plot asymmetry. To surmount most correlations in multi-arm trials, only data points corresponding to the study-specific basic parameters (treatment comparisons with common comparator) were plotted. For this, the control group was considered the common comparator or, if this was missing, the oldest treatment comparator was used against the remaining AEDs of the corresponding study.
Synthesis of included studies
In the following sections, the terms 'safer' and 'harmful' are used to indicate when a treatment is associated with a lower risk (safer) or greater risk (harmful) of experiencing an adverse outcome compared to the alternative (e.g., another AED or control).
Results
Discussion
Conclusions
The large volume of evidence in this analysis suggests that the newer generation AEDs, lamotrigine and levetiracetam, were not associated with statistically significant increased risks to CMs compared to control, and were statistically significantly less likely to be associated with children experiencing cardiac malformations than control. In contrast, the risk of malformations was increased for ethosuximide, valproate, topiramate, phenobarbital, phenytoin, carbamazepine, and 11 polytherapies. Additionally, a significant association between topiramate and increased combined fetal losses was identified. However, caution is needed, as the overall low quality of the research available on this subject limits what can be definitively concluded and AEDs may be potentially harmful to infants and children exposed in utero. Counselling is advised concerning teratogenic risks when the prescription is first written for a woman of childbearing potential and before women continue with these agents when considering pregnancy, such as switching from polytherapy to monotherapies with evidence of lower risk and avoiding AEDs, such as valproate, that are consistently associated with CMs. These decisions must be balanced against the need for seizure control.
Acknowledgements
We were commissioned to conduct this research for policymakers from Health Canada through the Canadian Institutes of Health Research Drug Safety and Effectiveness Network.
We thank Dr. David Moher for providing his feedback on our protocol. We thank Dr. Laure Perrier for conducting the literature searches, Becky Skidmore for peer-reviewing the MEDLINE search, and Alissa Epworth for obtaining the full-text articles. We thank Alistair Scott, Wing Hui, and Geetha Sanmugalingham for screening some of the citations and/or abstracting some of the data for a few of the included studies, Misty Pratt and Mona Ghannad for helping scan reference lists, and Ana Guzman, Susan Le, and Inthuja Selvaratnam for contacting authors and formatting the manuscript. We also thank Dr. Anick Bérard, Dr. Sonia Hernandez-Diaz, Dr. Pernille E. Jacobsen, Dr. Silvia Kochen, Professor G. Mawer, Ms. Ditte Mølgaard-Nielsen, Dr. S.V. Thomas, and Dr. Gyri Veiby for providing us with clarifications and/or additional data.
Funding
This systematic review was funded by the Canadian Institutes for Health Research/Drug Safety and Effectiveness Network (CIHR/DSEN). AAV is funded by the Banting Postdoctoral Fellowship Program from the CIHR. SES is funded by a Tier 1 Canada Research Chair in Knowledge Translation. BH is funded by a CIHR/DSEN New Investigator Award in Knowledge Synthesis. BRH receives funding from the Alberta Heritage Foundation for Medical Research. ACT is funded by a Tier 2 Canada Research Chair in Knowledge Synthesis. The funder had no role in the design and conduct of the study; collection, management, analysis, and interpretation of the data; preparation, review, or approval of the manuscript; or decision to submit the manuscript for publication.
Availability of data and materials
All datasets generated and/or analyzed during the current study are available from the corresponding author on reasonable request.
Authors' contributions
AAV analyzed the data, interpreted the results, and helped write the manuscript. ACT and SES conceived and designed the study, helped obtain funding, interpreted the results, and wrote sections of the manuscript. EC and PR coordinated the review, screened citations and full-text articles, abstracted data, appraised quality, resolved discrepancies, contacted authors, and edited the manuscript. CS provided methodological support, screened citations and full-text articles, and edited the manuscript. RK, ER, FY, JDS, KT, and HM screened citations and full-text articles, abstracted data, and/or appraised quality. BH, BRH and YF helped conceive the study and edited the manuscript. All authors read and approved the final manuscript. All authors, external and internal, had full access to all of the data (including statistical reports and tables) in the study and can take responsibility for the integrity of the data and the accuracy of the data analysis.
Competing interests
Dr. Andrea Tricco is an associate editor for
BMC Medicine
but was not involved with the peer-review process/decision to publish.
Consent for publication
Not applicable.
Ethics approval and consent to participate
Not applicable.
Publisher's Note
Springer Nature remains neutral with regard to jurisdictional claims in published maps and institutional affiliations.
Open Access
This article is distributed under the terms of the Creative Commons Attribution 4.0 International License (
http://​creativecommons.​org/​licenses/​by/​4.​0/​
), which permits unrestricted use, distribution, and reproduction in any medium, provided you give appropriate credit to the original author(s) and the source, provide a link to the Creative Commons license, and indicate if changes were made. The Creative Commons Public Domain Dedication waiver (
http://​creativecommons.​org/​publicdomain/​zero/​1.​0/​
) applies to the data made available in this article, unless otherwise stated.