01.12.2019 | Research article | Ausgabe 1/2019 Open Access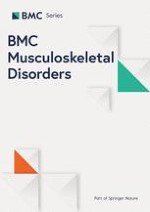 Comparison of microendoscopic selective laminectomy versus conventional laminoplasty in patients with degenerative cervcical myelopathy: a minimum 2-year follow-up study
Zeitschrift:
Autoren:

Yasushi Oshima, So Kato, Toru Doi, Yoshitaka Matsubayashi, Yuki Taniguchi, Sakae Tanaka
Wichtige Hinweise
Publisher's Note
Springer Nature remains neutral with regard to jurisdictional claims in published maps and institutional affiliations.
Abstract
Background
Although microendoscopic partial laminectomy for patients with degenerative cervical myelopathy (DCM) has been reported and demonstrated good results, a detailed comparison of its mid-term surgical results with those of laminoplasty (LP) has not been reported. The aim of this study was to compare the surgical outcomes, complications, and imaging parameters of cervical microendoscopic interlaminar decompression (CMID) via a midline approach versus conventional laminoplasty, with a minimum follow-up period of 2 years.
Methods
Two hundred and fifty-four patients who underwent either LP or CMID for DCM between May 2008 and April 2015 were enrolled. All patients routinely underwent LP (C3–6 or C3–7) before December 2011, whereas CMID was performed at the one or two affected level(s) only in patients with single- or two-level spinal cord compression after 2012.
Surgical procedure (CMID)
: For single-level patients (e.g., C5–6), partial laminectomy of C5 and C6 was performed under a microendoscope. For two-level patients (e.g., C5–6-7), decompression was completed by performing a C6 laminectomy.
We compared surgical outcomes and radiographic parameters between the CMID and LP groups.
Results
Of the 232 patients followed up for > 2 years, 87 patients with single- or two-level spinal cord compression, 46 that underwent CMID, and 41 that underwent LP were identified. There were no differences in the baseline demographic data of the patients between the groups. CMID showed better outcomes in terms of postoperative axial pain and quality of life, although both procedures showed good neurological improvement. Two and one patient complained of C5 palsy and hematoma, respectively, only in the LP group. The postoperative range of motion was worse and the degree of postoperative posterior spinal cord shift was larger in the LP group.
Conclusion
Selective decompression by CMID demonstrated surgical outcomes equivalent to those of conventional LP, which raises a question regarding the requirement of extensive posterior spinal cord shift in such patients. Although the indications of CMID are limited and comparison with anterior surgery is mandatory, it can be a minimally invasive procedure for DCM.