01.12.2018 | Study protocol | Ausgabe 1/2018 Open Access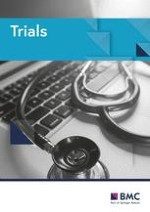 Comparison of modified wet suction technique and dry suction technique in endoscopic ultrasound-guided fine-needle aspiration (EUS-FNA) for solid lesions: study protocol for a randomized controlled trial
Zeitschrift:
Autoren:

Yun Wang, Qian Chen, Jinlin Wang, Xiaoli Wu, Yaqi Duan, Ping Yin, Qiaozhen Guo, Wei Hou, Bin Cheng
Wichtige Hinweise
Electronic supplementary material
Abstract
Background
Several suction techniques have been developed recently to enhance tissue acquisition when sampling solid lesions using endoscopic ultrasound-guided fine-needle aspiration (EUS-FNA). The aim of this study is to determine whether a new modified wet suction technique (MWST) compared with the conventional dry suction technique (DRST) shall present better outcomes with respect to diagnostic yield and specimen quality of solid lesions in the intra-abdomen and mediastinum.
Methods/design
This is a single-blind, randomized, controlled, superiority trial conducted at four large tertiary care centers in China. Two hundred and ninety-six patients with solid lesions referred for EUS-FNA will be randomly assigned to group A, using DRST for the first pass, or group B, using MWST for the first pass in a ratio of 1:1. Following a 2 × 2 cross-over design, the pass sequence for group A is DRST, MWST, DRST, MWST. For group B, the pass sequence is MWST, DRST, MWST, DRST. All procedures will be performed by experienced echoendoscopists, and the patients and assessors (cytologists and pathologists) will be blinded during the entire study. The primary outcome measure is the diagnosis yield. Secondary outcome measures are specimen quality, including assessment of quantity of cell, tissue integrity, and blood contamination.
Discussion
To our knowledge, this is the first large-scale randomized controlled trial to compare MWST with DRST when sampling solid lesions in the intra-abdomen and mediastinum. The results may contribute to future multicenter clinical trials in standardizing suction techniques during EUS-FNA.
Trial registration
Clinical Trials.gov,
NCT02789371
. Retrospectively registered on 6 June 2016.