01.12.2017 | Research article | Ausgabe 1/2017 Open Access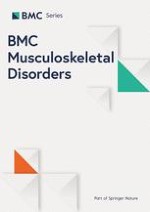 Comparison of the direct and indirect reduction techniques during the surgical management of posterior malleolar fractures
Zeitschrift:
Autoren:

Hong-fei Shi, Jin Xiong, Yi-xin Chen, Jun-fei Wang, Xu-Sheng Qiu, Jie Huang, Xue-yang Gui, Si-yuan Wen, Yin-he Wang
Abstract
Background
The optimal method for the reduction and fixation of posterior malleolar fracture (PMF) remains inconclusive. Currently, both of the indirect and direct reduction techniques are widely used. We aimed to compare the reduction quality and clinical outcome of posterior malleolar fracture managed with the direct reduction technique through posterolateral approach or the indirect reduction technique using ligamentotaxis.
Methods
Patients with a PMF involving over 25% of the articular surface were recruited and assigned to the direct reduction (DR) group or the indirect reduction (IR) group. Following reduction and fixation of the fracture, the quality of fracture reduction was evaluated in post-operative CT images. Clinical and radiological follow-ups were performed at 6 weeks, 3 months, 6 months, 12 months, and then at 6 month-intervals postoperatively. Functional outcome (AOFAS score), ankle range of motion, and Visual Analog Scale (VAS) were evaluated at the last follow-up. Statistical differences were compared between the DR and IR groups considering the patient demographics, quality of fracture reduction, AOFAS score, and VAS.
Results
Totally 116 patients were included, wherein 64 cases were assigned to the DR group and 52 cases were assigned to the IR group. The quality of fracture reduction was significant higher in the DR group (
P
 = 0.038). In the patients who completed a minimum of 12 months' follow-up, a median AOFAS score of 87 was recorded in the DR group, which was significantly higher than that recorded in the IR group (a median score of 80). The ankle range of motion was slightly better in the DR group, with the mean dorsiflexion restriction recorded to be 5.2° and 6.1° in the DR and IR group respectively (
P
 = 0.331). Similar VAS score was observed in the two groups (
P
 = 0.419).
Conclusions
The direct reduction technique through a posterolateral approach provide better quality of fracture reduction and functional outcome in the management of PMF over 25% of articular surface, as compared with the indirect reduction technique using ligamentotaxis.
Trial registration
NCT02801474
(retrospectively registered, June 2016, ClinicalTrails.gov).