01.12.2017 | Correspondence | Ausgabe 1/2017 Open Access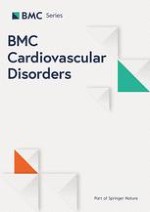 Complexity of pathomechanisms leading to diastolic heart failure in diabetes mellitus - potential field for therapeutic interventions?
Zeitschrift:
Autoren:

Michael Schwarzer, Michel Noutsias, Frank Spillmann, P. Christian Schulze, Torsten Doenst, Carsten Tschöpe
Abstract
Advanced glycation end products (AGE) have been implicated in diabetes associated complications. They have been suggested as potential mediators in the progression of diabetic heart failure and as a potential target for treatment. Brunvand et al. now provided evidence in that the suggested causal relationship between AGE and diastolic myocardial dysfunction cannot be confirmed in children with type 1 diabetes. The early signs of diastolic myocardial impairment were associated with higher BMI, but not with HbA1c levels. Furthermore, higher serum levels of MG-H1 and increased arterial stiffness were not significantly associated with diastolic dysfunction. The lack of association argues against an essential role of AGEs. This sobering finding does not support the potential to treat diastolic dysfunction by reduction approaches AGE in type 1 diabetic patients. Further pathogenic mechanisms involved in diabetic cardiomyopathy, such as alterations of calcium metabolism, or remodeling of the extracellular matrix, and intramyocardial inflammation may be further promising therapeutic targets.