01.12.2016 | Original research | Ausgabe 1/2016 Open Access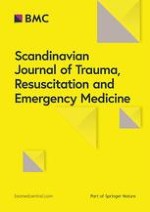 Complications after surgical management of distal lower leg fractures
Autoren:

Mirjam V. Neumann, Peter C. Strohm, Kilian Reising, Joern Zwingmann, Thorsten O. Hammer, Norbert P. Suedkamp
Abstract
Background
Osseous healing of distal lower leg fractures can be prolonged and is often associated with wound healing problems because of the marginal soft - tissue and vascular supply in this area. Postoperative complications are frequent, and according to the literature, open reduction and plate fixation is thought to be associated with higher complication rates. The objective of this study was to evaluate the most common postoperative complications following intramedullary nailing or plate osteosynthesis of distal lower leg injuries with a focus on combined tibio-fibular fractures. The outcomes of patients with and without complications associated the two surgical techniques were compared.
Methods
During a 5-year period, all surgically treated distal tibiofibular fractures were retrospectively collected from the clinical database and were evaluated for the presence of postoperative complications which included compartment syndrome, wound infection, delayed union and non-union, synostosis and rotational malalignment. Postoperative complications were reviewed and correlated with patient risk factors.
Results
A total of 199 patients were included in the study, and 75 complications were reported. The majority of complications were associated with closed fracture types treated with intramedullary nailing, delayed union being the most frequent. For open fractures, surgical treatment with plate fixation had a complication rate of 12% compared with 25% after intramedullary nailing.
Discussion
In general, distal lower leg fractures are associated with a high risk of postoperative complications. Distal diaphyseal tibial fractures that have been treated with intramedullary nailing devices have a higher risk of delayed union or non - union.
Conclusion
Plate fixation in distal metaphyseal fractures has a higher risk of problems related to wound healing and postoperative wound infections.