01.12.2018 | Study protocol | Ausgabe 1/2018 Open Access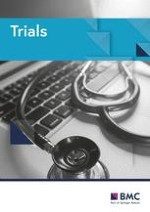 CONFIRM: a double-blind, placebo-controlled phase III clinical trial investigating the effect of nivolumab in patients with relapsed mesothelioma: study protocol for a randomised controlled trial
Zeitschrift:
Autoren:

Dean A. Fennell, Emma Kirkpatrick, Kelly Cozens, Mavis Nye, Jason Lester, Gerard Hanna, Nicola Steele, Peter Szlosarek, Sarah Danson, Joanne Lord, Christian Ottensmeier, Daniel Barnes, Stephanie Hill, Mihalis Kalevras, Tom Maishman, Gareth Griffiths
Wichtige Hinweise
Electronic supplementary material
Abstract
Background
Mesothelioma is an incurable, apoptosis-resistant cancer caused in most cases by previous exposure to asbestos and is increasing in incidence. It represents a growing health burden but remains under-researched, with limited treatment options. Early promising signals of activity relating to both PD-L1- and PD-1-targeted treatment in mesothelioma implicate a dependency of mesothelioma on this immune checkpoint. There is a need to evaluate checkpoint inhibitors in patients with relapsed mesothelioma where treatment options are limited.
Methods
The addition of 12 months of nivolumab (anti-PD1 antibody) to standard practice will be conducted in the UK using a randomised, placebo-controlled phase III trial (the Cancer Research UK CONFIRM trial). A total of 336 patients with pleural or peritoneal mesothelioma who have received at least two prior lines of therapy will be recruited from UK secondary care sites. Patients will be randomised 2:1 (nivolumab:placebo), stratified according to epithelioid/non-epithelioid, to receive either 240 mg nivolumab monotherapy or saline placebo as a 30-min intravenous infusion. Treatment will be for up to 12 months. We will determine whether the use of nivolumab increases overall survival (the primary efficacy endpoint). Secondary endpoints will include progression-free survival, objective response rate, toxicity, quality of life and cost-effectiveness. Analysis will be performed according to the intention-to-treat principle using a Cox regression analysis for the primary endpoint (and for other time-to-event endpoints).
Discussion
The outcome of this trial will provide evidence of the potential benefit of the use of nivolumab in the treatment of relapsed mesothelioma. If found to be clinically effective, safe and cost-effective it is likely to become the new standard of care in the UK.
Trial registration
EudraCT Number: 2016–003111-35 (entered on 21 July 2016); ClinicalTrials.gov, ID:
NCT03063450
. Registered on 24 February 2017.