01.12.2017 | Research article | Ausgabe 1/2017 Open Access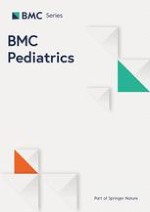 Congenital malformations and medical conditions associated with orofacial clefts in children in Burkina Faso
Zeitschrift:
Autoren:

Kisito Nagalo, Isso Ouédraogo, Jean-Martin Laberge, Louise Caouette-Laberge, Jean Turgeon
Abstract
Background
Orofacial clefts are usually isolated cases but can be associated with other congenital malformations that are either recognised or unrecognised syndromes. The reported prevalence and pattern of such associated malformations, however, vary among studies. Objectives: To assess the frequencies and aetiologies of congenital malformations and associated medical conditions in children with orofacial clefts in Burkina Faso (Western Africa).
Methods
A retrospective descriptive study was carried out at the El Fateh-Suka Clinic in Ouagadougou, Burkina Faso. All children who attended surgery for the repair of a cleft lip and/or palate were included in this study.
Results
The frequency of congenital malformations associated with cleft lip and/or palate was 39/185 (21.1%). In the group with multiple congenital malformations of unknown origin (34 patients; 18.4%), 66.7% had cleft lip and palate, followed by isolated cleft lip (27.4%) and isolated cleft palate (5.9%). The digestive system (35.3%), the musculoskeletal system (19.6%), and eye, ear, face, and neck (15.7%) were the most affected systems. In the group of syndromic malformations (five patients; 2.7%), amniotic band syndrome (one patient), Van der Woode syndrome (one patient), Goltz syndrome (one patient), and holoprosencephaly (two patients) were identified. Medical conditions included anaemia (39.4%), infections (9.2%), malnutrition (7.5%), and haemoglobinopathies (4.3%).
Conclusions
Congenital malformations and medical co-morbidities were frequent in children with OFCs. Further studies and a National Malformations Registry are needed to improve the comprehension of OFCs in Burkina Faso.