01.12.2018 | Review | Ausgabe 1/2018 Open Access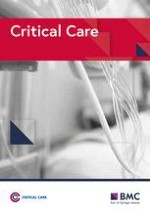 Continuous Electroencephalography Monitoring in Adults in the Intensive Care Unit
Zeitschrift:
Autoren:

Anselmo Caricato, Isabella Melchionda, Massimo Antonelli
Background
Neurologic monitoring in the intensive care unit (ICU) is based on the acquisition of several parameters from multiple brain devices. Electroencephalography (EEG) is one of the simplest ways to investigate cerebral activity, easily recorded at the bedside and sensitive to changes in both brain structure and function [
1
]. Due to these features and its simple utilization, use of continuous EEG (cEEG) recording in critically ill patients has increased over the past decade [
2
,
3
]. Recently, it was recommended by international guidelines with well-defined indications [
4
–
6
]. Nonetheless, few academic centers use it, and the expertise of neurointensivists for continuous real-time interpretation of EEG patterns is uncommon [
7
].
This chapter summarizes recent results on this topic, focusing on indications, duration of monitoring and technical issues.
Indications
Non-convulsive Seizures and Non-convulsive Status Epilepticus
Duration of cEEG Monitoring
cEEG should be initiated as soon as possible when non-convulsive seizures are suspected, as higher morbidity and mortality has been observed, and early treatments are likely to be more effective [
17
]. Recording for at least 24 h is recommended, but in some cases shorter or longer periods may be necessary. Traditional 30–60 min EEG recordings identify non-convulsive seizures in only 45–58% of patients in whom seizures are eventually recorded. About 80–95% of patients with non-convulsive seizures can be identified within 24–48 h [
18
,
19
].
In 625 critically ill patients, the probability of seizures was strongly influenced by findings detected very early in the course of monitoring. In case of absence of epileptiform abnormalities during the first 15 min recording, the 72-h seizure probability was less than 10%, and less than 5% if no abnormality was present during the first 2 h recording [
20
].
In selected populations, the duration of monitoring is still a matter of debate. Thirty-minute serial EEGs have been demonstrated to have similar yield to cEEG in adult post-cardiac arrest patients undergoing hypothermia [
21
]. Additional studies need to draw definitive data on this topic.
Diagnosis of Ischemia
EEG is very sensitive in detecting changes in cerebral blood flow (CBF), generally showing regional attenuation of faster frequencies and increases in slow activity; based on these observations, many authors have suggested cEEG for ischemia identification during surgical or neuroradiological procedures, during intracranial hypertension and for the diagnosis of delayed cerebral ischemia (DCI) after subarachnoid hemorrhage [
22
–
24
]. Although many studies have tried to show a specific ischemic pattern in various conditions, current recommendations suggest cEEG to detect ischemia only for the diagnosis of DCI after subarachnoid hemorrhage [
5
].
Delayed Cerebral Ischemia
Prognostication
Some of the data obtained from EEG, such as sleep architecture, the presence of a sleep/awake cycle, reactivity to external stimuli, and detection of epileptiform changes can be used for prognostic evaluation in comatose patients [
30
]. In this setting, postanoxic encephalopathy has been extensively studied, and selected EEG patterns were found to be associated with a poor neurological outcome. A statement from the European Society of Intensive Care Medicine and the European Resuscitation Council suggests that the absence of EEG reactivity to external stimuli and the presence of burst-suppression or status epilepticus at 72 h after cardiac arrest significantly predict poor outcome, defined as severe neurological disability, persistent vegetative state or death, with a false positive ratio ranging from 0 to 6% [
31
].
Recently, Westhall et al. reported that the presence of a highly malignant EEG pattern, defined according to the EEG terminology standardized by the American Clinical Neurophysiology Society as suppressed background without discharges, suppressed background with continuous periodic discharges, or burst-suppression background with or without discharges, predicted poor outcome in comatose patients after cardiac arrest without false-positives [
32
].
Several studies have investigated the prognostic significance of EEG recordings in patients with subarachnoid hemorrhage [
9
,
10
,
26
–
28
]. Claassen et al. reported that outcome was poor (modified Rankin Scale 4 to 6) in all patients with absent EEG reactivity, GPDs, or BIPDs, and in 92% of patients with NCSE [
33
]. DeMarchis et al. confirmed these results, observing that patients with subarachnoid hemorrhage with seizures had more than 3-times higher odds of disability or death [
10
]. Whether cEEG adds information to serial EEG on this topic is not known. Duration of monitoring has not been investigated, and no definitive data can be drawn.
Methods
Based on the clinical scenario and available resources, different types of EEG monitoring can be chosen for recording in the ICU. It can be performed with portable EEG, mobile desktop EEG, and EEG workstations; in its most complete configuration, it is associated to a video-camera for a synchronous recording of video and EEG trace in order to minimize artifacts and recognize clinical correspondence with the EEG signal. Telemedicine programs may create connections between workstations remotely located in different places within or outside the hospital. This is of paramount importance, in particular when resources are lacking and neurologists and/or neurophysiologists are not always available.
Electrode Positioning
A full electrode configuration improves the ability to distinguish brain signals from artifact, aids in spatial localization of pathological activity, and provides redundancy, enabling continued interpretation in case one or more leads fail. However, in several cases, EEG recording is performed with a reduced number of electrodes, or in altered positions, in particular when surgical wounds, ventricular drains, or neuromonitoring devices limit the available surface of the skull. Under these conditions, electrode positioning is faster and easier to maintain. However, it is critical to maintain the symmetry of the left and right side electrodes.
For the application of long-term EEG monitoring, a 12–24 h suspension may be needed after 24–48 h of continuous monitoring. Sometimes, it is necessary to clean the skin or change the location of some electrodes to avoid scalp ulceration or infection.
EEG Analysis
Monitoring an ICU patient for several days generates gigabytes of data that, in their raw form, are nearly impossible for a neurophysiologist to review and to analyze at the bedside. Thus, several qEEG analyses have been implemented for use in cEEG monitoring. This involves fast Fourier transformation of raw EEG data performed in near real-time and subsequently displayed in compressed form. In this way, several hours of raw EEG recordings can be reduced to a single screen of time-frequency values.
Conclusion
Use of cEEG has become more frequent over the last decade, and cEEG is considered one of the most important tools in multiparametric monitoring of neurocritical care patients. Since its introduction into clinical practice, several challenges have been solved, and international recommendations now use standardized terminology and indications and refer to the same technical issues. Nevertheless, clinical indications for cEEG are often not followed, and it still represents an underused tool.
One of the most important issues for its widespread diffusion is the 24/7 need for a technician to position and verify the electrodes, and a neurophysiologist to read the EEG. Several articles have shown that, after a relatively short period of training, ICU physicians and nurses can achieve an acceptable level in solving technical problems and identifying the main EEG patterns [
39
,
40
]. This is an interesting challenge for neurointensivists. Further, at this time evidence that cEEG may improve patient outcome is still lacking. Nevertheless, its limited invasiveness, bedside availability and relatively low costs make cEEG an attractive tool with many potential areas of interest in the multiparametric monitoring of neurocritical care patients.
Acknowledgements
None
Funding
Publication costs were funded by "Catholic University School of Medicine".
Availability of data and materials
All data generated or analyzed during this study are included in this published article.
Ethics approval and consent to participate
Not applicable
Consent for publication
Not applicable
Competing interests
The authors declare that they have no competing interests.
Publisher's Note
Springer Nature remains neutral with regard to jurisdictional claims in published maps and institutional affiliations.