01.12.2018 | Research article | Ausgabe 1/2018 Open Access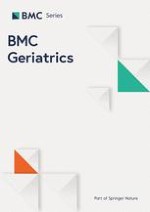 Correlates of loneliness in older adults in Shanghai, China: does age matter?
Zeitschrift:
Autoren:

Fang Yang, Junan Zhang, Jianping Wang
Abstract
Background
Loneliness is a public health concern with serious health consequences in older adults. Despite a large body of research on the correlates of loneliness, little is known about the age group differences in the correlates. Given that the older adult population is heterogeneous, this study aims to examine the correlates of loneliness in older adults in Shanghai, and to explore how the correlates vary across different age groups.
Methods
We used the Shanghai Urban Neighborhood Survey (SUNS) which was conducted in 2016 and 2017. The total sample size of older adults included in the analysis was 2770. Loneliness was measured using the sum of the 6 items derived from the De Jong Gierveld Loneliness Scale. Correlates include demographic variables, health conditions, social factors, and new media use. Regression analysis was used to examine the correlates of loneliness first in the whole sample, and then in the young old (60–79 years old) and the old old (80+ years old) separately.
Results
The mean of loneliness score was 18.48 (SD = 5.77). The old old reported a higher level of loneliness than the young old. Variables, including age, living arrangement, marital status, education, health, family functioning, volunteering, square dancing, and new media use were found to be significant in the whole sample. Most of the significant correlates observed in the young old were identical to the findings reported for the total sample, with an exception for living arrangement. Self-rated health (SRH) and family functioning were two important correlates for the old old.
Conclusions
Correlates of loneliness vary for the young old and the old old. The older adults at higher risk of loneliness deserve more attention and concern. Future interventions should be tailored to the young old and the old old to better help older adults alleviate loneliness and enhance their well-being.