01.12.2021 | COVID-19 | Research article | Ausgabe 1/2021 Open Access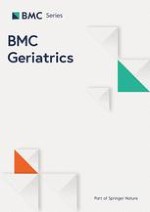 Behavioral changes and hygiene practices of older adults in Japan during the first wave of COVID-19 emergency
Zeitschrift:
Autoren:

Yasumichi Arai, Yuko Oguma, Yukiko Abe, Midori Takayama, Azusa Hara, Hisashi Urushihara, Toru Takebayashi
Wichtige Hinweise
Supplementary Information
Publisher's Note
Springer Nature remains neutral with regard to jurisdictional claims in published maps and institutional affiliations.
Abbreviations
KAWP
The Kawasaki Aging and Wellbeing Project
SARS-CoV-2
Severe acute respiratory syndrome coronavirus 2
ADL
Activities of daily living
IADL
Instrumental activities of daily living
MMSE
Mini-mental state examination
GDS-15
Geriatric depression scale-15
Background
Since the first case of the novel coronavirus disease 2019 (COVID-19) was reported in Wuhan, China, in December 2019, the outbreak of COVID-19 has emerged as a global health emergency [
1
]. Older adults, particularly those with preexisting comorbidities, are at greater risk for severe COVID-19 outcomes, including hospital admission and death than others. Given the high mortality rate among those aged 80 years or older [
2
] and lack of evidence-based treatment, social distancing is of prime importance for preventing the spread of the severe acute respiratory syndrome coronavirus 2 (SARS-CoV-2) among the older population. However, social distancing can lead to both physical inactivity and social isolation. These create concerns about the increasing risks of sarcopenia, depression, and other chronic diseases of aging [
3
].
High case fatality rate and uncertainties about the convergence of COVID-19 outbreaks necessitate an urgent need to establish a practical method to prevent SARS-CoV-2 transmission and maintain the health and wellbeing of the older adults. On April 7, 2020, Japan declared a state of emergency in seven prefectures, including the Greater Tokyo Area [
4
]. It aimed to reduce social contact among people by 80% and continued it until May 25, 2020. With some countries experiencing the third wave of COVID-19 cases starting from November 2020, Japan declared the second state of emergency for Tokyo and its neighboring prefectures on 7 January 2021 [
5
]. Social distancing and stay-at-home order for extended periods is a serious public health concern as it can increase the risk of adverse mental and sedentary health outcomes, particularly in a vulnerable population, such as very old people and those who are not technology-driven [
6
]. Therefore, the aims of the present study were 1) to examine self-reported impacts of the COVID-19 emergency on basic lifestyle, physical activity, and personal hygiene practices, and 2) to identify subgroups of older adults who might be more susceptible to the negative impact of COVID-19 emergency using an on-going longitudinal cohort of older adults independently living in an affected community.
Methods
Study population
The Kawasaki Aging and Wellbeing Project (KAWP) is a longitudinal cohort study of older adults aged between 85 and 89 with no physical disability at baseline. The prime aim of the KAWP is to explore trajectories of functional decline, frailty, and cognitive impairment, and to identify genetic, biological, behavioral, and socioenvironmental factors that delay or modify this deteriorating process at an advanced age. The inclusion criteria of KAWP are: 1) being a resident of Kawasaki city, a city with a population of 1.5 million, located in the Greater Tokyo Area and aged between 85 and 89; 2) having no limitations in the basic activities of daily living (ADL); and 3) being able to visit the study site, the Kawasaki Municipal Hospitals independently.
Using the basic registration of residents and the long-term care insurance database, a total of 12,906 were screened as potential participants. Among them, we mailed an invitation letter for this study to 9978 individuals, and 1464 eligible residents responded to express their willingness to participate in the study. Between March 2017 and December 2018, a total of 1026 independent seniors were enrolled in the KAWP and a comprehensive baseline assessment, including assessment of physical, mental, and cognitive function as well as social participation was conducted (Fig.
1
). Thereafter, the participants were scheduled for telephonic surveys every 6 months to monitor their vital status, any incidental disabilities, falls and fractures, and hospitalizations until December 2024 or until they dropped out.
×
In this study, we selected 546 people who were scheduled for follow-up telephonic surveys between May 25, 2020, the day the state of emergency was lifted, and the end of August 2020. Written informed consent to participate in the KAWP was obtained from all participants. The KAWP was approved by the ethics committee of the Keio University School of Medicine (ID: 20160297) and was registered in the University Hospital Medical Information Network Clinical Trial Registry as an observational study (ID: UMIN000026053).
Measurements
COVID-19 questionnaire
The COVID-19-related telephonic interviews were conducted by two trained interviewers between May 25 and August 31, 2020 using a structured questionnaire (Additional file
1
) in addition to the usual 6-month follow-up telephonic survey. The questionnaire consisted of 11 closed-ended questions and one open-ended question regarding perceived changes in basic lifestyle, physical activity, conversation time, and precautious behaviors during the state of emergency. Each interview was completed in approximately 10–20 min.
Baseline characteristics
Sociodemographic and health data were obtained from the KAWP baseline survey conducted between March 2017 and December 2018 (on average 2.2 years before the telephonic survey). All participants were invited to visit one of three Kawasaki Municipal Hospitals (Kawasaki, Ida, or Tama) and were interviewed and examined using a study protocol that was harmonized with the Tokyo Oldest Old Survey on Total Health and Japan Semi-supercentenarian Study, both of which are managed by the Center for Supercentenarian Medical Research, Keio University School of Medicine [
7
,
8
]. Participants were asked to fill out a pre-mailed questionnaire including education (high school and higher education or not), living situation, marital status, current alcohol use, smoking status, and self-rated health. They were checked for consistency by interviewers at the time of the baseline survey.
The medical interview was conducted by trained physicians, and the number of chronic conditions was counted based on past and present medical history of 18 diseases: cerebrovascular disease, cardiac disease, hypertension, diabetes, dyslipidemia, respiratory disease, gastrointestinal disease, renal disease, prostate disease, thyroid disease, Parkinson's disease, connective tissue disease, eye disease, osteoporosis, arthritis, hyperuricemia, malignancy, and dementia. Body weight and height were measured while wearing light clothes and standing upright. Instrumental activities of daily living (IADL) were assessed using the Lawton scale (0–5 points) [
9
], cognitive functions were evaluated according to the Mini-Mental State Examination (MMSE; 0–30 point) [
10
] and depression was assessed using the Geriatric Depression Scale (GDS-15) [
11
]. Self-rated health is scored by a Likert-type scale ranging from 1 (very poor) to 5 (very good). Physical activity in the past 1 year was assessed using the modified Zutphen Physical Activity Questionnaire [
12
]. The questionnaire determined the frequency and duration of walking, cycling, and other leisure-time physical activities. Physical Activity Index (PAI) was then calculated by multiplying the activity intensity (compendium-coded, metabolic equivalents, METs) with duration (hours) and frequency (times per week). The questionnaire was validated with a tri-axial accelerometer and physical functions in the very old adults [
12
]. Upper tertile of PAI was regarded as engagement in physical activity. Hearing and visual acuity were rated according to self-reported categories. Those who responded "need a loud voice or speak in his/her ears" or "cannot hear at all" were judged as having a hearing impairment. Those who rated "poor" and "very poor" for eyesight were regarded as visually impaired. Self-reported community interaction was evaluated according to the following question: "How often do you meet or talk to people in the community you associate with (including phone and email exchanges)?" Here, a community is defined as an area that is about a 10-min walk away.
Statistical analysis
Baseline characteristics are expressed as medians and interquartile ranges (IQR); categorical variables are shown as numbers and proportions. Correlation between numerical variables assessed at baseline survey was calculated with Spearman's correlation coefficients. Crude odds ratio (OR) and 95% confident interval (CI) were calculated for behavioral factors such as decreased physical activity and conversation time and washing hands more. Multivariable logistic regression analysis was performed to examine the independent association between behavioral factors and baseline characteristics, in which all variables were mutually adjusted in the models. All analyses were performed using SPSS Statistics ver. 24.0 software (Armonk, NY: IBM Corp.), and results were considered statistically significant at a
P
-value of < 0.05, and two-sided tests were applied.
Results
Discussion
Individuals with health literacy but lost resources (e.g., day center, gym, group activities) can maintain their previous physical activity levels if alternative resources, such as smartphone apps and home-exercise programs, are provided. In this study, visual impairment is another factor associated with decreased physical activity during COVID-19 emergency, suggesting that visual impairment could be a barrier to (in)formal support and resources to exercise or maintain physical activity. Therefore, alternative tools should be considered with adaptations for people with visual impairment, who are more likely to be vulnerable to the negative impacts of CODID-19 emergency.
Our results did not show any association of IADL disability or cognitive impairment with decreased physical activity during the COVID-19 emergency. This might be partly because our cohort includes relatively small percentages of those with dementia (2.1%) and disability in IADL (12.7%) due to our inclusion criteria. Alternatively, since frail older adults may already have been physically inactive, this questionnaire may have minimal effect, and hence, long-term effects on physical and mental health should be cautiously monitored by future follow-ups.
Conclusions
In conclusion, our data suggest that the very old adults in an urban community decreased their physical activities during the COVID-19 emergency, as a possible preventive behavior. Moreover, those having visual impairment were more likely to experience negative impacts of COVID-19 emergency in terms of physical activities. Additionally, in contrast to the high rate of face mask use, handwashing compliance was low, suggesting a need for public health awareness drives on the importance of handwashing via various platforms sources. The findings provide valuable data for designing preventive strategies to maintain the health and wellbeing of older adults who are at greater risk of both severe COVID-19 and the consequences of physical inactivity.
Acknowledgements
We thank the study participants of the KAWP, the Kawasaki Municipality and Ms. Izumi Tamaki and Ms. Kyoko Furuta for their assistance in the recruitment of participants.
Ethics approval and consent to participate
We have complied with all relevant regulations and guidelines for work with human subjects. The KAWP was approved by the ethics committee of the Keio University School of Medicine (ID: 20160297) and was registered in the University Hospital Medical Information Network Clinical Trial Registry as an observational study (ID: UMIN000026053). Written informed consent to participate in the KAWP was obtained from all participants.
Consent for publication
Not applicable.
Competing interests
The authors have no conflicts of interest to declare.
Open Access
This article is licensed under a Creative Commons Attribution 4.0 International License, which permits use, sharing, adaptation, distribution and reproduction in any medium or format, as long as you give appropriate credit to the original author(s) and the source, provide a link to the Creative Commons licence, and indicate if changes were made. The images or other third party material in this article are included in the article's Creative Commons licence, unless indicated otherwise in a credit line to the material. If material is not included in the article's Creative Commons licence and your intended use is not permitted by statutory regulation or exceeds the permitted use, you will need to obtain permission directly from the copyright holder. To view a copy of this licence, visit
http://​creativecommons.​org/​licenses/​by/​4.​0/​
. The Creative Commons Public Domain Dedication waiver (
http://​creativecommons.​org/​publicdomain/​zero/​1.​0/​
) applies to the data made available in this article, unless otherwise stated in a credit line to the data.
Publisher's Note
Springer Nature remains neutral with regard to jurisdictional claims in published maps and institutional affiliations.