14.10.2020 | COVID-19 | Review | Ausgabe 3/2021 Zur Zeit gratis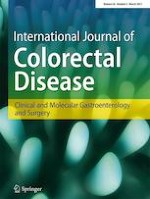 Fecal-oral transmission of SARS-CoV-2: review of laboratory-confirmed virus in gastrointestinal system
Zeitschrift:
Autoren:

Dajana Cuicchi, Tiziana Lazzarotto, Gilberto Poggioli
Wichtige Hinweise
Publisher's note
Springer Nature remains neutral with regard to jurisdictional claims in published maps and institutional affiliations.
Abstract
Purpose
The objective was to collect the data available regarding the presence of laboratory-confirmed severe acute respiratory syndrome coronavirus 2 (SARS-CoV-2) in gastrointestinal system and to evaluate whether the digestive system could contribute to viral transmission.
Methods
Bibliographic databases were searched to identify all studies documenting, in adult patients with a confirmed diagnosis of coronavirus disease 2019 (COVID-19): (1) the presence of SARS-CoV-2 ribonucleic acid in the feces; (2) the presence of SARS-CoV-2 ribonucleic acid in the intestinal cells; (3) live SARS-CoV-2 in the feces.
Results
Twenty seven met the inclusion criteria. In 26 studies, the presence or absence of SARS-CoV-2 ribonucleic acid in the feces of COVID-19 patients had been reported. Out of the 671 patients, 312 (46.5%) had a positive stool sample for viral nucleic acid. Of these patients, 63.9% remained positive for viral nucleic acid in the feces after pharyngeal swabs became negative; Three studies also evaluated the viral ribonucleic acid in the gastrointestinal tissues and the presence of SARS-CoV-2 nucleic acid was found in samples of 3 patients out of 8 examined (37.5%). The presence of the live virus in stool samples was confirmed in two studies but no in in a recent study from Germany. These results suggested that SARS-CoV-2 could infect gastrointestinal epithelial cells and it may be transmitted through the digestive tract.
Conclusion
In order to control the pandemic, every effort should be made to understand all the possible routes of transmission of the infections, even the less important ones.