09.06.2021 | COVID-19 | Review | Ausgabe 1/2021 Open Access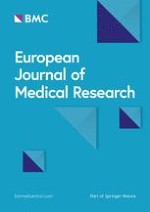 Characterization of SARS-CoV-2 different variants and related morbidity and mortality: a systematic review
Zeitschrift:
Autoren:

SeyedAhmad SeyedAlinaghi, Pegah Mirzapour, Omid Dadras, Zahra Pashaei, Amirali Karimi, Mehrzad MohsseniPour, Mahdi Soleymanzadeh, Alireza Barzegary, Amir Masoud Afsahi, Farzin Vahedi, Ahmadreza Shamsabadi, Farzane Behnezhad, Solmaz Saeidi, Esmaeil Mehraeen, Shayesteh Jahanfar
Wichtige Hinweise
Publisher's Note
Springer Nature remains neutral with regard to jurisdictional claims in published maps and institutional affiliations.
Abstract
Introduction
Coronavirus Disease-2019 (SARS-CoV-2) started its devastating trajectory into a global pandemic in Wuhan, China, in December 2019. Ever since, several variants of SARS-CoV-2 have been identified. In the present review, we aimed to characterize the different variants of SARS-CoV-2 and explore the related morbidity and mortality.
Methods
A systematic review including the current evidence related to different variants of SARS-CoV-2 and the related morbidity and mortality was conducted through a systematic search utilizing the keywords in the online databases including Scopus, PubMed, Web of Science, and Science Direct; we retrieved all related papers and reports published in English from December 2019 to September 2020.
Results
A review of identified articles has shown three main genomic variants, including type A, type B, and type C. we also identified three clades including S, V, and G. Studies have demonstrated that the C14408T and A23403G alterations in the Nsp12 and S proteins are the most prominent alterations in the world, leading to life-threatening mutations.The spike D614G amino acid change has become the most common variant since December 2019. From missense mutations found from Gujarat SARS-CoV-2 genomes, C28854T, deleterious mutation in the nucleocapsid (N) gene was significantly associated with patients' mortality. The other significant deleterious variant (G25563T) is found in patients located in Orf3a and has a potential role in viral pathogenesis.
Conclusion
Overall, researchers identified several SARS-CoV-2 variants changing clinical manifestations and increasing the transmissibility, morbidity, and mortality of COVID-19. This should be considered in current practice and interventions to combat the pandemic and prevent related morbidity and mortality.