18.01.2021 | COVID-19 | Short report | Ausgabe 1/2021 Open Access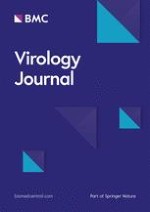 False negative rate of COVID-19 PCR testing: a discordant testing analysis
Zeitschrift:
Autoren:

Jamil N. Kanji, Nathan Zelyas, Clayton MacDonald, Kanti Pabbaraju, Muhammad Naeem Khan, Abhaya Prasad, Jia Hu, Mathew Diggle, Byron M. Berenger, Graham Tipples
Wichtige Hinweise
Supplementary Information
Publisher's Note
Springer Nature remains neutral with regard to jurisdictional claims in published maps and institutional affiliations.
Abbreviations
LDT
Laboratory developed test
PCR
Polymerase chain reaction
RdRp
RNA-dependent RNA-polymerase
rtRT-PCR
Real-time reverse-transcriptase polymerase chain reaction
UTM
Universal transport media
WHO
World Health Organization
Background
Accurate case detection with rapid isolation and contact tracing form critical elements of the public health response to COVID-19. With most emerging infections, initially available nucleic acid tests (NATs) may lack data on the frequency of false negative results which can unnecessarily lead to repeated testing.
Studies of false-negative (FN) results from respiratory samples for SARS-CoV-2 are variable demonstrating FN rates (FNRs) ranging from 1 to 30% [
1
,
2
]. FN results can occur for numerous reasons including suboptimal specimen collection, testing too early in the disease process, low analytic sensitivity, inappropriate specimen type, low viral load, or variability in viral shedding [
3
–
9
].
Implications of FN results can be significant, potentially leading to positive case clusters and negative outcomes [
10
]. Current guidance from the World Health Organization (WHO) and others calls for repeat testing (including sampling of the lower respiratory tract) in individuals who continue to display symptoms of COVID-19 with continued infection prevention measures [
9
,
11
,
12
]. The optimal interval of repeat testing is not clear with different studies suggesting a range from 1 to 6 days following the first negative test [
13
,
14
].
The current study was designed to assess the FNR and sensitivity for the laboratory-developed test rtRT-PCR (LDT) used for frontline SARS-CoV-2 testing in Alberta, Canada, by determining the number of FN results in patients with repeat specimens submitted.
Methods
Setting, patients, and clinical samples
In the province of Alberta, Canada (population 4.4 million people), SARS-CoV-2 testing was conducted exclusively at the provincial Public Health Laboratory for symptomatic patients during the first four months of the pandemic [
15
–
17
]. The first case was confirmed on March 5, 2020 [
18
]. Test results and patient demographics were extracted from the laboratory information system to identify patients between January 21 and April 18, 2020, with an initial negative SARS-CoV-2 result followed by a positive result on repeat testing within 14 days (one incubation period) hereon defined as discordant test results [
11
].
Acceptable specimens for SARS-CoV-2 testing included nasopharyngeal (NP), oropharyngeal (OP), deep nasal turbinate swabs, endotracheal aspirates, and bronchoalveolar lavages (see Additional file
1
: Table S1). All collection kits were internally validated prior to use.
SARS-CoV-2 RNA detection
Nucleic acid extraction was performed on one of several platforms (see Additional file
1
: Table S1). A LDT rtRT-PCR targeting the envelope (E) and RNA-dependent RNA-polymerase (RdRp) genes was used to detect SARS-CoV-2 RNA [
19
]. Samples with cycle threshold (Ct) values > 35 cycles were repeated in duplicate and considered positive if ≥ 2 of three results had an amplification curve. Invalid was used to refer to samples with PCR run errors such as instrument or internal control failure. The assay parameters and comparison to other assays used across Canada has been published [
19
,
20
].
The negative samples from sets of discordant specimens were re-tested by rtRT-PCR for SARS-CoV-2 to evaluate for FNs. This was carried out by extracting nucleic acid from the original sample followed by testing using assays targeting three different genes: the E gene (using only the E gene target from the LDT in a singleplex format) and the N1/N2 portions of the nucleocapsid gene (see Additional file
1
: Table S1) [
21
]. Evaluation of the CDC N1/N2 assay compared to the LDT demonstrated 94% positive agreement (95% CI 87.7–100%) and 100% negative agreement (see Additional file
2
: Table S2).
The discordant samples were retrieved from storage at − 70 °C and underwent one freeze–thaw cycle. Samples that had tested positive were assumed to be true positives (based on the validation study of the LDT assay demonstrating analytic specificity of 100%) [
19
]. A negative sample was considered to be a FN if repeat testing yielded a positive result for ≥ 2 of three gene targets (E gene, N1, and/or N2).
Evaluation of discordant swab quality
Statistical analysis
Statistical comparison of parametric variables was done using independent t-tests and non-parametric variables using the Wilcoxon matched-pairs signed rank test. Data analyses were conducted in Stata 14.2 software (Statacorp LP, 2015, College Station, USA).
Results
Based on the additional testing conducted, 5/101 negative swabs were considered FNs with 49/101 presumed to be true positives (TPs). Therefore, FNR (FN/[FN + TP]) in this subset of patients with discordant swabs is 9.3% (95% CI 1.5–17.0%). By extension, the sensitivity (1-FNR) of testing in this subset of discordant swabs is 90.7% (95% CI 82.6–98.9%).
Discussion
The major strength of this study lies in the large sample size (100,001 SARS-CoV-2 rtRT-PCR tests from 95,919 patients) from which discordant results were identified. Discordant results were found for 0.05% of all patients tested. Based on re-testing of 49 patients with discordant results, the FNR and sensitivity of our LDT in this subgroup of patients was approximately 9.3% and 90.7%, respectively.
Conclusions
This work adds to the literature by demonstrating that the FNR of SARS-CoV-2 molecular assays is low [
1
,
27
,
28
] and subject to viral load dynamics over time. However, the interpretation of COVID-19 test results should be conducted in the overall context of each patient's clinical presentation [
9
,
29
], with repeat testing advised should post-test probability upon follow-up clinical evaluation remain high.
Supplementary Information
Acknowledgements
There are no acknowledgements.
Ethics approval and consent to participate
The Human Research Ethics Board at the University of Alberta approved this study protocol (Reference Number Pro00100001).
Consent to publication
Not applicable.
Competing interests
All authors declare that there are no conflicts of interests or competing interests with regards to the material in this manuscript.
Open Access
This article is licensed under a Creative Commons Attribution 4.0 International License, which permits use, sharing, adaptation, distribution and reproduction in any medium or format, as long as you give appropriate credit to the original author(s) and the source, provide a link to the Creative Commons licence, and indicate if changes were made. The images or other third party material in this article are included in the article's Creative Commons licence, unless indicated otherwise in a credit line to the material. If material is not included in the article's Creative Commons licence and your intended use is not permitted by statutory regulation or exceeds the permitted use, you will need to obtain permission directly from the copyright holder. To view a copy of this licence, visit
http://​creativecommons.​org/​licenses/​by/​4.​0/​
. The Creative Commons Public Domain Dedication waiver (
http://​creativecommons.​org/​publicdomain/​zero/​1.​0/​
) applies to the data made available in this article, unless otherwise stated in a credit line to the data.
Publisher's Note
Springer Nature remains neutral with regard to jurisdictional claims in published maps and institutional affiliations.