31.07.2020 | COVID-19 | Opinion | Ausgabe 1/2020 Open Access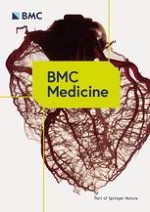 Identifying and combating the impacts of COVID-19 on malaria
Zeitschrift:
Autoren:

Stephen J. Rogerson, James G. Beeson, Moses Laman, Jeanne Rini Poespoprodjo, Timothy William, Julie A. Simpson, Ric N. Price, the ACREME Investigators
Wichtige Hinweise
Publisher's Note
Springer Nature remains neutral with regard to jurisdictional claims in published maps and institutional affiliations.
Abbreviations
AIDS
Acquired immune deficiency syndrome
GIS
Geographical Information Systems
HIV
Human immunodeficiency virus
IPTp
Intermittent preventive treatment in pregnancy
IRS
Indoor spraying of residual insecticides
SMC
Seasonal malaria chemoprevention
WHO
World Health Organization
Background
The impact of the COVID-19 pandemic on the control of infectious diseases is substantial, undermining established programmes addressing HIV, tuberculosis and malaria and childhood vaccination. This opinion piece focuses on the threat COVID-19 poses to the control of malaria and the steps that can be taken to mitigate these impacts.
Over the past 20 years, major gains have been made in reducing the global burden of malaria, with 11 countries achieving malaria elimination. These gains are largely attributable to expanding the distribution of insecticide-treated bed nets (ITNs), indoor spraying of residual insecticides (IRS) and other vector control strategies; access to early diagnosis (e.g. rapid diagnostic tests (RDTs)); and more effective antimalarial treatments [
1
], together with targeted interventions such as intermittent preventive treatment in pregnancy (IPTp) and seasonal malaria chemoprevention (SMC). This multipronged approach has been enabled by a greater political, financial and global commitment to malaria elimination, encouraged by ambitious targets, such as reducing malaria globally by > 90% by 2030 (compared to 2015), eliminating malaria from the Asia Pacific by 2030 and Africa being largely malaria-free by 2050.
However, in recent years, progress in reducing the global burden of malaria has stalled. In 2018, there were an estimated 228 million cases, compared with 214 million in 2015, and over 400,000 deaths [
2
]. Challenges in achieving malaria elimination include the emergence and spread of drug-resistant parasites and insecticide-resistant mosquitos, suboptimal RDTs, lack of universal access to malaria prevention and treatment and the lack of a highly effective vaccine. Malaria funding is below what is required to achieve global goals, and many countries face competing health priorities in the context of severely constrained resources [
3
]; tuberculosis, human immunodeficiency virus (HIV) infection and other diseases face similar challenges. In this environment, the emergence and spread of COVID-19 presents a huge threat to malaria control that could reverse recent gains in many malaria-endemic countries.
Learning from prior impacts of disruptions to malaria control
Anticipated impacts of COVID-19 on malaria control and burden
Malaria in Asia: containing drug resistance is critical
While the greatest burden of malaria is in sub-Saharan Africa, two billion people in the Asia Pacific region remain at risk of malaria [
2
]. This region has been the global hotspot for emergence of
Plasmodium falciparum
resistant to drugs, including chloroquine, antifolates and mefloquine. The spread of chloroquine and antifolate resistance to Africa reversed gains of intense malaria control activities undertaken between 1950 and 1960, leading to increasing mortality and morbidity [
20
].
In the 1990s, the prospect of untreatable malaria was averted by the introduction of ACTs, which have now been adopted as first-line treatment by almost all malaria-endemic countries [
21
]. Over the last decade, artemisinin-resistant
P. falciparum
, originating from western Cambodia, has spread across the Greater Mekong Subregion (GMS). The efficacy of a key partner drug, piperaquine, has also declined dramatically [
22
,
23
], causing the efficacy of dihydroartemisinin-piperaquine to fall below 50% in Cambodia, Thailand and Vietnam [
24
], once again raising concerns of resurgent and untreatable malaria. While new antimalarial agents are urgently required, these are unlikely to be available for several years [
25
]. WHO has a detailed strategy to contain artemisinin resistance, and substantial resources have been made available to eliminate drug-resistant malaria before it spreads beyond the GMS. From 2000 to 2015, across WHO's South East Asian Region, there was a 46% reduction in malaria morbidity and a 60% reduction in mortality. These gains remain fragile and depend on robust health systems achieving early diagnosis and treatment of symptomatic patients and clearing parasite reservoirs from asymptomatic populations. If efforts to eliminate drug-resistant
P. falciparum
from the GMS falter, resurgence is highly likely to be followed by the spread of resistance into South Asia, increasing the risks that resistant malaria will spread to Africa.
Particular challenges of managing malaria during COVID-19
In many places, community-based malaria workers work in close proximity to febrile patients and are at high risk of COVID-19. Despite the risks, adequate personal protective equipment is often lacking, and workers suffer the stigma of being potential sources of viral infection. Funds and personnel are being reassigned from malaria and other programmes to enable COVID-19 response efforts. Malaria elimination campaigns must reach marginalised groups living in remote and border areas [
26
], but these programmes are at particular risk of being scaled back for logistic or economic reasons associated with COVID-19, putting communities at risk. Together, these complex issues are compromising the provision of health care and surveillance for malaria and threatening elimination efforts.
Reducing the immediate impacts of COVID-19
To reduce the impact of COVID-19 disruptions, it is essential that the supply of diagnostics and treatments for malaria are maintained and that there is strong support of ITN distribution, IRS and other preventive interventions. Maintaining drug quality is also critical, with potential proliferation of substandard and falsified medicines and diagnostics when supply chains for established suppliers are disrupted [
27
]. Furthermore, companies may switch from producing drugs or diagnostics for malaria to COVID-19, driven by higher profit margins [
28
] with clear negative consequences for malaria treatment and control.
Community education and engagement will be important to reinforce messages regarding malaria prevention, diagnosis and treatment. Provision of health services that can provide prompt diagnosis and treatment of malaria is critical, together with professional support of health workers to ensure safe working environments and properly resourced facilities. Ideally, these activities would be integrated within the COVID-19 response [
29
]. Where adequate personal protective equipment or RDTs are not available, presumptive malaria treatment may be required (based on symptoms of fever without another obvious cause) [
12
]. This brings risks of confounding malaria and COVID-19 and of missing other key diseases like childhood pneumonia. If health systems are not able to maintain malaria control interventions while managing the response to the COVID-19 emergency, they are highly likely to be further impacted by additional malaria cases.
Lessons learnt from malaria elimination campaigns
Management of malaria in border areas requires special initiatives. In some island nations, all arrivals from endemic countries are recorded and monitored, while countries in the end stages of elimination, such as Bhutan, Turkey and Turkmenistan, have developed systems to track and identify infections in mobile populations including cross border traders, migrant workers and refugees. Transnational cooperation around borders is key to tackling malaria in undocumented migrants, seasonal workers and marginalised populations in remote border areas. Economic disruption following the COVID-19 pandemic is likely to lead to increases in malaria cases or changing patterns of population movements in these groups.
In high transmission areas, continuing malaria surveillance combined with real-time reporting will allow the prompt detection of hotspots of transmission. ITN distributions and IRS campaigns combined with MDA hold great potential for bringing malaria under control. Technical advances such as Geographical Information System (GIS)-based case mapping and electronic reporting of cases can provide real-time data on numbers and locations of cases and tailored responses to high burden areas. In the context of COVID-19, surveillance may be difficult due to multiple factors, including restrictions on movements, concerns about field worker exposure, requirements for additional PPE or resource constraints. Therefore, integrated, population-wide approaches that include ITN distribution and MDA and/or IRS for malaria with treatment of neglected tropical diseases, and community health education, may be more practicable to maximise population protection.
Rebuilding malaria control after the first wave
Following the first COVID-19 epidemic peak in malaria-affected countries, reinvigoration of malaria control will be needed in many regions (Table
1
), and steps will need to be taken to prepare for further waves of infection. Strengthening surveillance for malaria is crucial together with campaigns to ensure sustainable provision of antimalarials and ITNs, while strategies are explored to allow community-based malaria programmes to continue. These efforts will inform health system responses. Lessons can be learnt from childhood immunisation programmes, which have achieved significant successes in increasing immunisation coverage following disruptions through programme intensifications, outreach activities, community engagement and political support and leadership. Transnational and regional initiatives, including operational research, will help to identify strategies for subsequent malaria control activities.
Table 1
Priorities for combating malaria
Ensure the safety of health care workers and the populations they serve through adequate provision of personal protective equipment, hand hygiene and ability to practice social and physical distancing.
Provide resources to enable national malaria control programmes to continue to carry out established programmes.
Maintain campaigns and systems to procure and distribute ITNs, ensuring continuing coverage of high-risk populations.
Secure ongoing production and supply chains of quality-approved malaria diagnostics, treatments and preventives.
Ensure the timely delivery of these essential supplies to all health facilities.
Consider safely implementing campaigns of mass drug administration, especially during periods of peak malaria risk.
Support malaria-endemic countries both in fighting COVID-19 disease and in controlling malaria through an integrated health care programme and community engagement.
Resume, and maintain funding for, non-COVID-19 research, from discovery through to clinical, epidemiological and health system studies [
33
].
Maintain existing global funding for malaria control and elimination.
Recommit to the elimination of malaria from the Asia Pacific and renew efforts to achieve a malaria-free world.
Conclusion
As we struggle with COVID-19, we call on the leaders of countries across the world to recommit to malaria elimination as an achievable and enduring public good. The broader goal of malaria eradication remains highly attractive. An estimated US$90–$120 billion investment would unlock over US$2 trillion in economic benefits [
34
]. If we reduce our focus on malaria, it will resurge, bringing a terrible death toll and even greater economic hardship. If efforts to eliminate drug-resistant
P. falciparum
malaria from the GMS falter, resistant malaria will likely spread to Africa, an outcome that could lead to a dramatic increase in childhood deaths [
24
].
The world's most affluent countries are already grappling with the challenges of delivering health care and responding to the secondary social and economic costs of the COVID-19 pandemic. In malaria-endemic countries, it is vital that measures are taken both to protect health workers and maintain malaria control activities. The global community cannot afford to cut aid to established programmes that have contributed significantly to the major progress made against malaria and other diseases; we must continue to look outwards, rather than turning inwards at the expense of the world's most vulnerable. Successful malaria programmes that are depleted by the COVID-19 epidemic must be rebuilt as quickly as possible to prevent a novel pathogen from giving a new lease of life to an old one.
Acknowledgements
The ACREME Investigators who contributed to this article include Prof Nicholas Anstey, Menzies School of Health Research, Darwin Australia; Prof Freya Fowkes, Burnet Institute, Melbourne Australia; Prof James McCarthy, Doherty Institute, University of Melbourne, Australia; Prof James McCaw, University of Melbourne, Australia; and Prof Ivo Mueller, The Walter and Eliza Hall Institute of Medical Research, Melbourne Australia; and Prof Peter Gething, Telethon Kids Institute, Perth Australia.
Ethics approval and consent to participate
Not applicable
Consent for publication
Not applicable
Competing interests
None to declare
Open Access
This article is licensed under a Creative Commons Attribution 4.0 International License, which permits use, sharing, adaptation, distribution and reproduction in any medium or format, as long as you give appropriate credit to the original author(s) and the source, provide a link to the Creative Commons licence, and indicate if changes were made. The images or other third party material in this article are included in the article's Creative Commons licence, unless indicated otherwise in a credit line to the material. If material is not included in the article's Creative Commons licence and your intended use is not permitted by statutory regulation or exceeds the permitted use, you will need to obtain permission directly from the copyright holder. To view a copy of this licence, visit
http://​creativecommons.​org/​licenses/​by/​4.​0/​
. The Creative Commons Public Domain Dedication waiver (
http://​creativecommons.​org/​publicdomain/​zero/​1.​0/​
) applies to the data made available in this article, unless otherwise stated in a credit line to the data.
Publisher's Note
Springer Nature remains neutral with regard to jurisdictional claims in published maps and institutional affiliations.