04.10.2020 | COVID-19 | Review Article | Ausgabe 1/2021 Zur Zeit gratis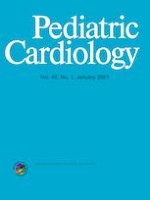 Role of a Pediatric Cardiologist in the COVID-19 Pandemic
Zeitschrift:
Autoren:

Talha Niaz, Kyle Hope, Michael Fremed, Nilanjana Misra, Carrie Altman, Julie Glickstein, Joan Sanchez-de-Toledo, Alain Fraisse, Jacob Miller, Christopher Snyder, Jonathan N. Johnson, Devyani Chowdhury
Wichtige Hinweise
Publisher's Note
Springer Nature remains neutral with regard to jurisdictional claims in published maps and institutional affiliations.
Abstract
Coronavirus disease 2019 (COVID-19) has affected patients across all age groups, with a wide range of illness severity from asymptomatic carriers to severe multi-organ dysfunction and death. Although early reports have shown that younger age groups experience less severe disease than older adults, our understanding of this phenomenon is in continuous evolution. Recently, a severe multisystem inflammatory syndrome in children (MIS-C), with active or recent COVID-19 infection, has been increasingly reported. Children with MIS-C may demonstrate signs and symptoms of Kawasaki disease, but also have some distinct differences. These children have more frequent and severe gastrointestinal symptoms and are more likely to present with a shock-like presentation. Moreover, they often present with cardiovascular involvement including myocardial dysfunction, valvulitis, and coronary artery dilation or aneurysms. Here, we present a review of the literature and summary of our current understanding of cardiovascular involvement in children with COVID-19 or MIS-C and identifying the role of a pediatric cardiologist in caring for these patients.