01.12.2012 | Research | Ausgabe 1/2012 Open Access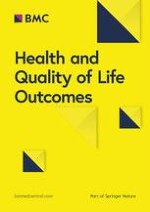 Cross-cultural adaptation of the CHO-KLAT for boys with hemophilia in rural and urban china
Zeitschrift:
Autoren:

Runhui Wu, Jishui Zhang, Koon Hung Luke, Xinyi Wu, Tricia Burke, Ling Tang, Man-Chiu Poon, Xiaojing Li, Min Zhou, Jing Sun, Marrisa Hang, Victor Blanchette, Nancy L Young
Wichtige Hinweise
Competing interests
This group has no competing interests to declare.
Authors contributions
RW, KHL, TB, MCP, JS, VB and NLY participated in the design of the study. JZ, RW, XW, XL, MZ, KHL, TB and NLY were integral to the data collection. LT and MH assisted with linguistic translation during key consensus meetings. NLY conducted the analysis in collaboration with RW. RW, JZ, KHL, TB, JS and NLY participated in the key consensus meetings. All authors read and approved the final manuscript.
Abstract
Background
Quality of life (QoL) is increasingly recognized as an important outcome measure in clinical trials. The Canadian Hemophilia Outcomes-Kids Life Assessment Tool (CHO-KLAT) shows promise for use in China.
Objective
To adapt the CHO-KLAT version 2.0 for use in clinical trials in China.
Methods
Forward and back translations of the CHO-KLAT2.0 were completed in 2008. Between October 2009 and June 2010, a series of 3 focus groups were held with 20 boys and 31 parents in rural and urban China to elicit additional concepts, important to their QoL, for the Chinese CHO-KLAT2.0. All of the items identified by boys and parents were reviewed by a group of experts, resulting in a Chinese version of the CHO-KLAT2.0. This version underwent a detailed cognitive debriefing process between October 2010 and June 2011. Thirteen patient-parent pairs participated in this cognitive debriefing process until a stable and clearly understood Chinese version of the CHO-KLAT2.0 was obtained.
Results
The initial back translation of the Chinese CHO-KLAT2.0 was slightly discrepant from the original English version on 12 items. These were all successfully adjudicated. The focus groups identified 9 new items that formed an add-on Socio-Economic Context (SEC) module for China. Linguistic improvements were made after the 2nd, 5th, 7th and 13th cognitive debriefings pairs and affected a total of 18 items. The result was a 35 item CHO-KLAT2.0 and a SEC module in Simplified Chinese, both of which have good content validity.
Conclusion
This detailed process proved to be extremely valuable in ensuring the items were accurately interpreted by Chinese boys with hemophilia ages ≤18 years. The need for the additional SEC module highlighted the different context that currently exists in China with regard to hemophilia care as compared to many Western countries, and will be important in tracking progress within both rural and urban China over time. Changes based on the cognitive debriefings suggest that expert verbatim translation alone is not sufficient. The Chinese version of the CHO-KLAT2.0 is well understood by boys with hemophilia in China. Next steps will be to test its construct validity and reliability in boys with hemophilia in China.