01.12.2017 | Case report | Ausgabe 1/2017 Open Access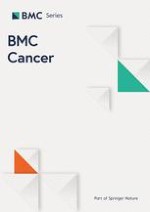 Curative resection by splenectomy for solitary splenic metastasis from early gastric cancer: a case report and literature review
Zeitschrift:
Autoren:

Junichi Yoshizawa, Naoki Kubo, Satoshi Ishizone, Fumitoshi Karasawa, Ataru Nakayama
Abbreviations
18F–FDG
Fluorine-18 fluorodeoxyglucose
CA 19–9
Carbohydrate antigen 19–9
OPSI
Overwhelming postsplenectomy infection
PET
Positron emission tomography
SUV
Standardized uptake value.
Background
Isolated metastasis to the spleen from early gastric cancer is very rare. Once splenic metastasis from gastric cancer occurs, it is usually accompanied by multiorgan metastasis and dissemination [
1
–
3
]. Only a few case reports have documented isolated splenic metastasis from early gastric cancer [
4
,
5
]. In this paper, we present a very rare case of a solitary splenic metastasis from early gastric cancer. The metastasis occurred 1 year after gastrectomy, and a splenectomy resulted in a curative resection. From the literature, we reviewed 19 patients who received a curative splenectomy for isolated metastasis from gastric cancer.
Table 1
Summary of patients of radical treatment by splenectomy for isolated splenic metastasis from gastric cancer
Primary gastric cancer

Splenic metastasis

Prognosis

Case

Year

Author

Age

sex

Location

Histological type

TNM

DFI

Size (mm)

Operation

Number ofmetastasis

Follow up time (mo)

Outcome

1

1983

28

F

U, M

Por

T3N1M1

same

NA

TG+PS

1

3

dead

2

1989

57

M

U

Por

T3N1M0

17mo

20×15

TG→S

1

15

RFS

3

1992

63

M

M

Pap

T1N0M0

20 mo

50×45

DG→S

1

20

RFS

4

1993

49

M

R

Tub

T3N3M1

same

110×65

TG+PS

1

12

RFS

5

1997

54

M

M

Tub

T2N2M0

102mo

35×25

DG→S

1

5

alive

6

1998

67

M

U, M

Tub

T4N2M1

same

90×35

TG+PS

1

8

dead

7

1999

64

M

L

Tub

T2N2M0

16mo

65×55

DG→S

4

7

dead

8

2000

76

M

L

Tub

T2N0M0

57mo

80

DG→S

1

13

RFS

9

66

M

NA

Por

T2N1M0

36mo

40

TG→S

1

14

RFS

10

2002

69

M

L

Tub

T2N1M0

50mo

45×40

DG→S

1

40

dead

11

2009

80

F

L, R

Tub

T2N0M0

37mo

150

TG→S

1

NA

NA

12

2010

65

M

U

por

TXN1M0

41mo

38

TG→S

1

12

RFS

13

2010

59

M

U

Hepatoid AC

TXNXM1

same

40

TG+S

1

18

alive

14

2010

76

M

U

Pap

T1N1M0

12mo

70

PG→S

1

24

RFS

15

2013

55

M

U

NA

NA

12mo

NA

PG→S

1

NA

NA

16

2013

62

M

M, L

Por

T3N2M0

2mo

45×40

TG→S

2

9

RFS

17

2014

56

F

U

AC

T4N2M1

same

NA

TG+S

1

30

RFS

18

2015

71

M

NA

NA

T3N0M0

8year

25×15×10

TG→S

3

7

RFS

19

Our case

60

M

M

Tub, Por

T1N2M0

12mo

20×18

DG→S

1

18

RFS
Case presentation
A 60-year-old man visited our institution because of dysphagia. He was diagnosed with early gastric carcinoma in the middle third of the stomach, based on upper gastrointestinal endoscopy and computed tomography (CT) imaging. The preoperative carcinoembryonic antigen (CEA) and carbohydrate antigen 19–9 (CA19–9) values were within the normal ranges. He underwent a distal gastrectomy with a D1+ lymph node dissection. Pathologic histology of the resected stomach macroscopically revealed a tumor, 25 × 20 mm in diameter, with a depressed and elevated form (Type IIa/IIc) (Fig.
1
). A diagnosis of moderately differentiated tubular adenocarcinoma was confirmed. Poorly differentiated adenocarcinoma (solid type) infiltrated the submucosa with nodal involvement (4 of 63 nodes were positive for metastases) but without venous invasion; there was pathologically moderate lymphatic invasion. The gastric cancer fulfilled the criteria of T1bN2M0, stage IIB, based on the American Joint Committee on Cancer TNM staging classification for carcinoma of the stomach (7th edition, 2012) [
6
]. The patient received one cycle of oral chemotherapy consisting of S-1; however, treatment was discontinued because of the adverse events of nausea, loss of appetite, and loss of body weight.
×
Twelve months after the surgery, an abdominal CT scan showed a low-density lesion, 17 mm in diameter, at the upper pole of the spleen (Fig.
2
). Whole body fluorine-18 fluorodeoxyglucose (18F–FDG) positron emission tomography/computed tomography (PET/CT) showed a hypodense mass in the spleen and intense 18F–FDG uptake with a maximum standardized uptake value (SUV) of 9.0. Extrasplenic tumor dissemination or metastasis was not suspected (Fig.
3
).
×
×
Six weeks later, a follow-up CT scan revealed enlargement of the splenic lesions (22 × 17 mm) with obvious contrast enhancement and no evidence of other metastasis. Upper gastrointestinal endoscopy findings were negative in the residual stomach. Colonoscopy revealed no abnormalities. During the postoperative follow-up, the serum CEA and CA19–9 levels were within normal limits.
We finally suspected that the tumor was a solitary splenic metastasis of the gastric cancer. The patient underwent a laparotomy because his splenic metastasis was isolated and resectable. In addition, there were no other metastases.
The laparotomy revealed no lymph node involvement, hepatic metastasis, or peritoneal dissemination. The tumor was in the upper pole of the spleen. The splenectomy preserved the residual stomach. The patient's postoperative period was uneventful.
The specimen was a white mass without a capsule that measured 20 × 18 mm; it was at the upper pole of the spleen (Fig.
4
). Histological examination revealed a moderately differentiated tubular adenocarcinoma and poorly differentiated adenocarcinoma (solid type). These features were similar to those of the primary gastric cancer. The immunohistochemical expression of CEA was positive both in the primary gastric cancer and in the splenic tumor (Fig.
5
). These histological and immunohistochemical profile findings were consistent with the metastasis of a splenic tumor from the primary gastric cancer.
×
×
The patient refused to receive adjuvant chemotherapy. For 18 months, he has been well and healthy without any evidence of gastric cancer recurrence.
Discussion
In our patient, the route of metastasis to the spleen was unknown. However, we found lymph node metastases during the gastrectomy (N2). Vascular invasion in the cancer specimen was not histologically identified. In addition, the gastric cancer was early stage cancer with submucosal invasion and without the indications for liver disease. We accordingly considered the possibility that isolated splenic metastasis developed via the lymphatic route.
Conclusions
We presented a rare case of solitary splenic metastasis after curative resection of early gastric cancer. The metastasis was treated by splenectomy. When a solitary mass in the spleen is detected at the diagnosis of gastric cancer or during the postoperative follow-up of a patient with gastric cancer, even early stage gastric cancer, the mass may be a splenic metastasis. PET/CT scanning is useful for diagnosing splenic metastasis and for assessing metastasis to other organs or the para-aortic lymph nodes. If a solitary metastasis to the spleen without distant metastasis is suspected, a splenectomy should be considered for a curative treatment.
Acknowledgments
We wish to thank Prof. Jun Nakayama and Dr. Meguru Ikeyama (Department of Molecular Pathology, Shinshu University Graduate School of Medicine, Matsumoto, Nagano Prefecture, Japan) for their pathological analyses.
Funding
No source of funding to declare.
Availability of data and materials
The datasets generated during the current study are not publicly available because of patient privacy, but are available from the corresponding author on reasonable request.
Authors' contributions
JY performed the splenectomy, conceived the idea for this case report, and wrote the manuscript. NK performed the gastrectomy and diagnosed the splenic metastasis. SI and FK followed the patients with author. AN performed the splenectomy with author. All authors read and approved the final manuscript.
Competing interests
The authors declare that they have no competing interests.
Consent for publication
Written informed consent was obtained from the patient for publication of this case report and any accompanying images.
Ethics approval and consent to participate
Not applicable.
Open Access
This article is distributed under the terms of the Creative Commons Attribution 4.0 International License (
http://​creativecommons.​org/​licenses/​by/​4.​0/​
), which permits unrestricted use, distribution, and reproduction in any medium, provided you give appropriate credit to the original author(s) and the source, provide a link to the Creative Commons license, and indicate if changes were made. The Creative Commons Public Domain Dedication waiver (
http://​creativecommons.​org/​publicdomain/​zero/​1.​0/​
) applies to the data made available in this article, unless otherwise stated.