01.12.2018 | Editorial | Ausgabe 1/2018 Open Access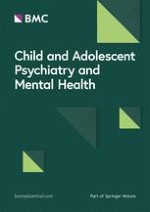 Current research on child maltreatment epidemiology
Zeitschrift:
Autor:

Andreas Jud
Editorial
Child protection research in general should inform parents and other caregivers on how to best provide a violence-free upbringing for their children. It should furthermore inform professionals on how to best protect and support victimized children and their families. Research on child maltreatment epidemiology has yet another, specific goal: it should inform policy-makers and administrators on how to best manage child protection systems, on how to improve early detection of child maltreatment and accessibility for high-risk groups, particularize and scale-up prevention programs, etc. Unfortunately, research on child maltreatment epidemiology still has many gaps: population surveys have so far primarily focused on the prevalence of child sexual abuse and only a handful of countries can build their child protection strategies and policies on evidence of nationally representative data of reported child maltreatment incidents. This special issue aims at contributing to bridge the gap on lacking child maltreatment epidemiological research. It provides an overview on current studies in this area, both on the prevalence of child maltreatment and reported incidents:
Taken together, findings of these studies might help to trigger and inspire urgently needed future research on child maltreatment epidemiology. Furthermore, establishing university institutes and positions focusing on child protection research will also advance the field. At the University of Ulm, Germany, the state of Baden-Württemberg provides both resources for the Competence Center Child Abuse and Neglect and the first chair in German-speaking Europe on Child Maltreatment Epidemiology and Trends in Child Protection. I feel honored to have been selected for this position. Hopefully, other universities will follow and formally implement child protection research as a part of their portfolio—a field of research that has the potential to contribute to children's lives free of violence.
Authors' contributions
AJ is the single author of this manuscript. The author read and approved the final manuscript.
Acknowledgements
Not applicable.
Competing interests
The author declares that he has no competing interests.
Availability of data and materials
Not applicable.
Consent for publication
Not applicable.
Ethics approval and consent to participate
Not applicable.
Publisher's Note
Springer Nature remains neutral with regard to jurisdictional claims in published maps and institutional affiliations.
Open Access
This article is distributed under the terms of the Creative Commons Attribution 4.0 International License (
http://​creativecommons.​org/​licenses/​by/​4.​0/​
), which permits unrestricted use, distribution, and reproduction in any medium, provided you give appropriate credit to the original author(s) and the source, provide a link to the Creative Commons license, and indicate if changes were made. The Creative Commons Public Domain Dedication waiver (
http://​creativecommons.​org/​publicdomain/​zero/​1.​0/​
) applies to the data made available in this article, unless otherwise stated.