01.12.2014 | Research article | Ausgabe 1/2014 Open Access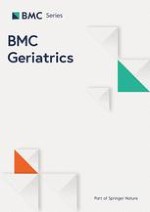 Data sharing between home care professionals: a feasibility study using the RAI Home Care instrument
Zeitschrift:
Autoren:

Dawn M Guthrie, Robyn Pitman, Paula C Fletcher, John P Hirdes, Paul Stolee, Jeffrey W Poss, Alexandra Papaioannou, Katherine Berg, Helen Janzen Ezekiel
Wichtige Hinweise
Competing interests
The authors declare that they have no competing interests.
Authors' contributions
DG conceived of the project, was the study's Principal Investigator, oversaw all aspects of the study including data collection and analysis and took the lead in drafting the manuscript. RP was the study's research coordinator, was involved in all aspects of the study and reviewed the manuscript. PF took the lead in the analysis of the qualitative data and reviewed the manuscript. HJE was the key representative from the Waterloo-Wellington CCAC, was highly involved in coordinating data collection and reviewed the manuscript. The other co-authors (JPH, PS, JP, AP, KB) were part of the research team, provided feedback throughout the project regarding data collection and analysis and reviewed the manuscript. All authors read and approved the final manuscript.
Abstract
Background
Across Ontario, home care professionals collect standardized information on each client using the Resident Assessment for Home Care (RAI-HC). However, this information is not consistently shared with those professionals who provide services in the client's home. In this pilot study, we examined the feasibility of sharing data, from the RAI-HC, between care coordinators and service providers.
Methods
All participants were involved in a one-day training session on the RAI-HC. The care coordinators shared specific outputs from the RAI-HC, including the embedded health index scales, with their contracted physiotherapy and occupational therapy service providers. Two focus groups were held, one with care coordinators (n = 4) and one with contracted service providers (n = 6). They were asked for their opinions on the positive aspects of the project and areas for improvement.
Results
The focus groups revealed a number of positive outcomes related to the project including the use of a falls prevention brochure and an increased level of communication between professionals. The participants also cited multiple areas for improvement related to data sharing (e.g., time constraints, data being sent in a timely fashion) and to their standard practices in the community (e.g., busy workloads, difficulties in data sharing, duplication of assessments between professionals).
Conclusions
Home care professionals were able to share select pieces of information generated from the RAI-HC system and this project enhanced the level of communication between the two groups of professionals. However, a single information session was not adequate training for the rehabilitation professionals, who do not use the RAI-HC as part of normal practice. Better education, ongoing support and timely access to the RAI-HC data are some ways to improve the usefulness of this information for busy home care providers.