01.12.2021 | COVID-19 | Research article | Ausgabe 1/2021 Open Access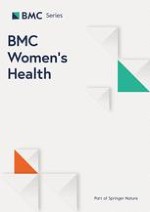 Home was not a safe haven: women's experiences of intimate partner violence during the COVID-19 lockdown in Nigeria
Zeitschrift:
Autoren:

Olufunmilayo I. Fawole, Omowumi O. Okedare, Elizabeth Reed
Wichtige Hinweise
Publisher's Note
Springer Nature remains neutral with regard to jurisdictional claims in published maps and institutional affiliations.
Abbreviations
IPV
Intimate Partner Violence
NGO
Non-governmental Organisation
WHO
World Health Organisation
Background
Understanding the specific scenarios of IPV women have experienced during the COVID-19 lockdown, including the types and severity of IPV, will be important to better support women experiencing IPV during the COVID-19 lockdown, as well as other similar events in the future. This paper aims to describe women's experiences of IPV during the COVID-19 pandemic, with a focus on case reports in Nigeria given the high rates of IPV reported in the country.
Methodology
This paper draws on information retrieved from media coverage and reports from an organisation that respond to violence against women during the lockdown. Seven cases identified from: (1) an organisation serving abused women (n = 4), (2) media reports from the internet (n = 3) are reported. The seven cases reported came from three southern states of Nigeria. The organisation providing data on cases was one of the main one serving women in Southern Nigeria during the lockdown and had worked with victim-survivors prior to the lockdown.
During the lockdown, the organisation shared COVID-19 palliatives (food items) to women in indigenous communities. The organisation also provided contact information for women in need of help to get in touch. Hence, women who experienced abuse during the lockdown were able to obtain support and linked with other sources of help. As part of their service delivery, the organisation usually obtains verbal consent for information provided by clients to be used for research purposes. Thus, informed consent is obtained by the head of the organisation and documented in client's record. The organization asked clients to consent to their de-identified data or information being used for research purposes. Data was accessed by asking the head of the organisation to discuss specific case summaries seen during the COVID-19 lockdown. Media reported cases, including 'Twitter' were identified using Google Search in May 2020. The searches were conducted using the different keywords such as: wife beating, domestic violence, intimate partner violence, physical violence, sexual violence, lockdown, COVID-19, coronavirus, Nigeria. The searches using different keywords returned similar results. Altogether in the electronic media, 7 distinct cases of domestic violence were identified. Only media report of IPV were considered for inclusion and analysis in the present study. Cases (n = 2) were excluded if it was uncertain that they occurred during the lockdown and if they were other forms of interpersonal violence such as; fighting between neighbours and non-partner rape (n = 2). All the cases narrated occurred in States within Nigeria.
All cases were de-identified, no names were given and we changed details of employment, age, family information, and other related information of the case reports. The women who sought help from the NGO organisation were followed up by telephone calls. They were also encouraged to keep in touch to foster access to justice and promote safety. However, it could not be ascertained if all the cases reported from the media were followed up. Ethical approval was waived by the University of Ibadan/University College Hospital (UI/UCH) research ethics committee. This study is a secondary data analysis and involved no direct contact with human participants. It is a review of media reports and records of an organisation serving abused women. Any possible linkage with the clients or organisation were deliberately removed.
A case of IPV during lockdown was defined as any IPV that occurred between March 30 and May 2, 2020, which was the period of total lockdown in most states of the country. Experience of any form of IPV was documented which included:- physical (beating, hitting, choking), sexual (unwanted sexual intercourse, pressure to have sex without the partner's consent), psychological (abuse, humiliation, threat) or economic (refusing to give financial support for the family upkeep, forcefully taking wife's money/economic resources).
Data were analysed using qualitative content analysis. The following data were extracted from the reports obtained: (1) Type(s) of IPV experienced during the lockdown (2) Trigger(s) of the IPV (3) How lockdown exacerbated IPV experience (4) Health consequence(s) of IPV (5) Coping strategies with IPV experience during the lockdown.
Results
Seven cases of IPV were identified through IPV service organizations and media searches. The case scenarios included descriptions of many forms of IPV commonly reported, including physical, economic, psychological and sexual violence, often concurrently. There were also reports of threats to evict women from their home, and in two cases, women were locked out of their houses in the middle of the night. Notably, losing housing security during a pandemic lockdown threatens women's ability to protect themselves from exposure to COVID-19. It also has the potential to leave women with no access to transportation, social services, or other resources during the lockdown. Several women also reported IPV that involved custody of children, as well as IPV that disrupted women's income generation. IPV was also reported in relation to economic stressors associated with the lockdown. Reports highlight how the lockdown disrupted women's social support, hindering accessibility of formal and informal sources of help. (See Table
1
for a summary of each case of IPV identified).
Table 1
Case reports of IPV during the COVID-19 lockdown
Mrs A is in her thirties and works in a hospital. She and Mr A had experienced disagreements before the lockdown, but it never involved physical violence, their disagreements were usually settled by family members or religious leaders
Two weeks into the lockdown, the disagreements became more serious and involved physical violence. Mr A also threatened to take the children away from Mrs A. At a point, Mrs A was banished from their bedroom to the living room, a place she stayed for few days
When the threats to take the children away became intense, Mrs A moved her children to her mother's place. The movement of the children aggravated her experience of physical violence. Mrs A was forced to rent a small place to save her life and consequently take her children back, but the landlord did not allow her to move in after learning that she is a health worker and feared contracting the COVID-19. Mrs A had no choice but to continue to endure the abuse
Miss B was restricted by the "stay at home" order, which required her to remain in her boyfriend's house. One morning, the couple had an argument over food shortage in the house, and the boyfriend's drinking habit. After the argument, Miss B's boyfriend locked her up in the house and went out till evening. Miss B's boyfriend returned home drunk, and physically attacked Miss B. The physical violence resulted in a cut in her lips, black eyes, bruises and swelling all over her body. Her aunt had to take her to the health facility for treatment
With the support of her aunt, Miss B reported the incident to the police, but they were told to go home and resolve her differences with her boyfriend, especially since the courts were closed and so there is no way to pursue the case legally. Miss B's aunt was not happy that the boyfriend was let off so lightly and so linked Miss B with an NGO which reported the case again to the Police
Mrs C got married in 2019 and is currently pregnant. Before the lockdown, their young marriage was filled with happiness and love, they both had busy work schedules. The two saw the announcement of the lockdown as an opportunity to have the honeymoon they could not have because of the high demand of her husband's work. However, Mrs C started to experience physical abuse when she would not accede to her husband's excessive sexual demands. During one of such events, Mrs C's head was hit on the floor and then on the wall. Her cries attracted neighbours attention, who then came out and saw her trying to jump to safety from the balcony of their one storey apartment. Mrs C stated that she wanted to go back to her 'father's house'. Mrs C also reported that her husband has stopped her from calling her parents or siblings. On one of the following nights, Mr C locked her out (till midnight) of the house for phoning her mother. He had warned her never to call her mother again if she "liked herself"
This was a sensational story reported on the television and all social media platforms in the country. After a few weeks of the lockdown, Mrs D was seen in a video clip running from her house onto the street dressed with just a cloth wrapped around her body. She was followed by Mr D, who was wearing a pair of shorts and singlet and was trying to coax her back inside their house. Mrs D was seen complaining out loud that she did not want to have sex again. She said that she was engaged in sex with her husband throughout the night, yet her husband insisted on her having sex again. She asked him if he wanted to snuff the life out of her. The neighbourhood was nearly deserted as everyone was lockdown in their homes and it was early in the morning. The few people on the street just looked on
Late in the month of April, the story of Mrs E, a woman in her forties, was reported in the media. Mrs E has four children. She stated that the IPV began after she asked Mr E for money to buy foodstuff to stock up for the lockdown. Mr E refused to give her any money claiming he had bills to settle. Mrs E persisted on her request for money to feed the family. Mr E left the house, on his return he came back with a cutlass and threatened to kill Mrs E He beat Mrs E up so badly and tried to strangle her, but she escaped miraculously. Her friend informed a NGO about her situation who reported the incident to the Police. The Police arrested the Mr E and investigations are on-going
Mrs F has been married for about 5 years and is a mother of four children. Mrs F's experiences of IPV became aggravated by the lockdown because she could not leave the house and thereby avoid Mr F like she used to do before the lockdown. One day in the last week of April, Mr F threw Mrs F out of the house in the middle of the night but Mrs F refused to leave because there was a curfew in the state and no movement was allowed after 7 pm. Her failure to leave the house resulted in physical abuse by Mr F. Thus, she sustained injuries to her face and arms. Fortunately, the neighbour's intervened and stopped the beating thereby reducing the injuries she sustained. In the morning, Mrs F moved to her aunt's house for safety, but the children remained with Mr F. The following day, Mr F locked up Mrs F's shop that he opened for her. He told the neighbours she was not to manage the shop anymore and asked them to inform him if Mrs F was seen in the shop. Mr F was notified a few days later when Mrs F tried to open the shop for business. Mr F beat Mrs F up again and broke her leg. Mrs F had to be rushed to the hospital. Mr F also demanded that she should come and take 'her' children away
* It is common for perpetrators of IPV to use children as part of the ways in which they inflict abuse and attempt to make female partners feel degraded, in fear, or otherwise powerless
Mrs G is a school teacher and mother who has been married for many years. In addition to teaching, Mrs G runs a small business to augment her teaching income. As a result of her hard work, she was the main contributor to the family income. Mrs G's husband also works in the education sector. The closure of schools and the business as a result of the lockdown reduced family income and thereby created a financial stress and food insufficiency in the house. Mrs G requested for financial help from a friend outside the country who sent her N30,000 (50 lb) by electronic money transfer. Mrs G asked her husband to collect the money from the bank on her behalf because she did not have an identification card needed to receive the transfer. After Mr G collected it, Mrs G requested for the money from her husband but he refused to give her claiming there was groceries at home and that he needed the money. The husband resorted to verbal abuse in front of their children and neighbours when Mrs G insisted on collecting the money. So she decided to leave the house with her children and stayed with a relative for a few days for safety
Discussion
The case studies we reported suggest that perpetrators of IPV may be engaging in violence, or threats of violence that could increase women's risk for COVID-19 exposure, or use the COVID-19 lockdown as a platform to provoke fear and threaten women's overall security during the pandemic. Cases involved perpetrators threatening to kick victims out of the house and in two cases, the perpetrator locked the woman out of her house during the stay at home order. Such threats of homelessness may be especially fear provoking during the pandemic lockdown, where everything was closed and there was no opportunity to obtain transportation or to reach formal or informal support sources. Future research with larger samples, including quantitative surveys, will be needed to better understand whether these types of threats were common among women experiencing IPV during the COVID-19 lockdown. While we identified threats to women's housing security, there may likely be other types of scenarios where perpetrators used the COVID-19 pandemic or lockdown to provoke fear and threaten women's security. This is an important area for future research that is new to the literature on IPV, and has not been identified in previous work.
Conclusion
Even with the ease of the lock down, the social and economic impact of the pandemic are likely to continue for an extended period of time, hence the stress and risk factors for IPV are likely to continue. It is imperative for government and NGOs to support women during periods of emergencies to ensure they have access to health care services and judicial support. Also, family and community members need to be more involved and supportive of abused women during period of emergencies. There is need for more research and innovative approaches to support victims of IPV.
Ethics approval and consent to participate
Ethical approval was waived by the University of Ibadan/University College Hospital (UI/UCH) research ethics committee (Approval Number: UI/EC/20/0122). Permission to use data from the NGO was granted by the Executive Director/Program Manager.
Consent for publication
Not applicable.
Competing interests
The authors declare that they have no competing interests.
Open Access
This article is licensed under a Creative Commons Attribution 4.0 International License, which permits use, sharing, adaptation, distribution and reproduction in any medium or format, as long as you give appropriate credit to the original author(s) and the source, provide a link to the Creative Commons licence, and indicate if changes were made. The images or other third party material in this article are included in the article's Creative Commons licence, unless indicated otherwise in a credit line to the material. If material is not included in the article's Creative Commons licence and your intended use is not permitted by statutory regulation or exceeds the permitted use, you will need to obtain permission directly from the copyright holder. To view a copy of this licence, visit
http://​creativecommons.​org/​licenses/​by/​4.​0/​
. The Creative Commons Public Domain Dedication waiver (
http://​creativecommons.​org/​publicdomain/​zero/​1.​0/​
) applies to the data made available in this article, unless otherwise stated in a credit line to the data.
Publisher's Note
Springer Nature remains neutral with regard to jurisdictional claims in published maps and institutional affiliations.