03.10.2017 | Sonderheft 1/2017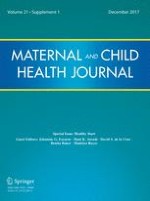 Defining the Role of the Community Health Worker within a Federal Healthy Start Care Coordination Team
Zeitschrift:
Autoren:

Jennifer E. Raffo, Celeste Lloyd, Monica Collier, LaDynah Slater, Belinda Cunningham, Katherine Penninga, Susan Henning, Janis Coil, Bonita Agee, Veronica Quintino-Aranda, Peggy VanderMeulen, Lee Anne Roman
Abstract
Introduction
Federal and state policies often require utilization of evidence-based home visiting programs. Measurement of specified interventions is important for tracking program implementation and achieving program outcomes. Thus, the Strong Beginnings program worked to define community health worker (CHW) interventions, a core service of the program to improve maternal and child health.
Methods
A workgroup consisting of CHWs, supervisors and other program staff was created in order to develop and define specific CHW interventions within a nurse or social worker care team. Basic interventions were first compared to the nurse or social worker care coordinator home visiting interventions by risk topic. The evaluator then grouped each CHW intervention into categories per risk domain using thematic analysis and assigned a CHW core function or role based on literature review findings. The workgroup confirmed the results. The workgroup then continued discussions to further enhance CHW interventions per risk domain once the general structure was created.
Results
The workgroup identified seven core functions and 28 maternal and child health risk topics to be addressed by the CHW. The process resulted in a detailed document of program interventions that the CHWs use to guide care.
Conclusions
The process helped CHWs feel more valued with their role in team care. The specified interventions will help others understand the CHW role within the care team, ensure consistent interventions are delivered across program partners, provide a foundation to better understand how specific CHW contributions are related to health outcomes, and support program sustainability.