01.12.2015 | Research article | Ausgabe 1/2015 Open Access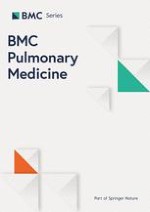 Demographic, clinical, and laboratory parameters of cystic fibrosis during the last two decades: a comparative analysis
Zeitschrift:
Autoren:

Fernando Augusto de Lima Marson, Tais Daiene Russo Hortencio, Katia Cristina Alberto Aguiar, Jose Dirceu Ribeiro, CYFIUC Group
Wichtige Hinweise
Competing interests
The authors declare that they have no competing interests.
Authors' contributions
FALM, TDRH, KCCA, and JDR conceptualized and designed the study; drafted, reviewed, and revised the manuscript; and approved the final manuscript as submitted. The CYFIUC Group collected the data.
Abstract
Background
In recent years, patients with cystic fibrosis (CF) have tended to experience a longer life expectancy and higher quality of life. In this context, the aim of the present study was to evaluate and compare the demographic, clinical, and laboratory markers of patients with CF during the last two decades at a CF referral center.
Methods
A retrospective study of the demographic, clinical, and laboratory markers for CF treatment at a CF referral center was performed during two decades: 2000 (DI, 1990–2000, n = 104 patients) and 2010 (DII, 2000–2010, n = 181 patients).
Results
The following variables were less common in DI than in DII: (i) pancreatic insufficiency, (ii) meconium ileus, (iii) diabetes mellitus, (iv)
Burkholderia cepacia
colonization, (v) moderate and severe Shwachman-Kulczycki score (SKS), (vi) F508del mutation screening, (vii) patients without an identified
CFTR
mutation (class IV, V, or VI mutation), (viii) patients above the 10th percentile for weight and height, (ix) restrictive lung disease, and (x) older patients (p < 0.01). The following variables were more common in DI than in DII: (i) excellent and good SKS, (ii) F508del heterozygous status, (iii) colonization by mucoid and nonmucoid
Pseudomonas aeruginosa
, (iv) obstructive lung disease, and (v) minimal time for CF diagnosis (p < 0.01).
Conclusion
Clinical outcomes differed between the two decades. Demographic, clinical, and laboratory markers in patients with CF are useful tools and should be encouraged in CF referral centers to determine the results of CF management and treatment, enabling a better understanding of this disease and its clinical evolution. Early diagnosis and management of CF will improve patients' quality of life and life expectancy until personalized drug therapy is possible for all patients with CF.