01.12.2015 | Research article | Ausgabe 1/2015 Open Access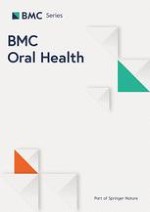 Dentin dysplasia type I—novel findings in deciduous and permanent teeth
Zeitschrift:
Autoren:

Xin Ye, Kunyang Li, Ling Liu, Fangfang Yu, Fu Xiong, Yun Fan, Xiangmin Xu, Chunran Zuo, Dong Chen
Wichtige Hinweise
Competing interests
The authors declare that they have no competing interests
Authors' contributions
XY participated in the study design, collected samples, carried out experiments, wrote the draft of the manuscript, and coordinated revisions. KYL described the kindred, coordinated investigations, collected samples, carried out experiments, revised the first draft. LL, FFY,YF, FX collected the kindred and reviewed the manuscript. XMX,CRZ examined patients and worked out plans. DC managed the project, designed the study, recruited the family, led the studies process and critically reviewed the manuscript. All authors read and approved the final manuscript.
Authors' information
These authors Xin Ye and Kunyang Li are joint first author.
Abstract
Background
Dentin dysplasia type I (DD-I) is a rare autosomal dominant hereditary disorder which seriously affects the root development of teeth, causing spontaneous tooth loss (in teenagers). At present, the study of DD-I focuses on familial and phenotypic analyses and reports regarding the ultrastructural study of DD-I are few. The purpose of this study was to clarify and discuss the clinical, histopathological, and ultrastructural features of the dentin defects in DD-I. In addition, the study further explores the root development and provides clues for uncovering virulent genes associated with the disease.
Methods
We recruited 31 members of a four-generation Chinese family, including eleven with dentin defects. Four permanent teeth and four deciduous teeth were obtained from individuals affected by DD-I. At the same time, two caries-free like-numbered permanent teeth and deciduous teeth served as controls, respectively. Analyses of these teeth were carried out using stereomicroscopy, light microscopy, and scanning and transmission electron microscopy, respectively.
Results
Similar to previous reports, extracted teeth showed typical histopathological and ultrastructural features of DD-I and teeth had short roots with obliterated pulp chambers. Furthermore, several novel discoveries were found in teeth affected by DD-I, including; (1) thinner dentin; (2) larger scalloped dentinoenamel junctions; (3) teardrop-shaped lacunae in the enamel; (4) rodless enamel and (5) irregular collagen fibers.
Conclusions
The results exhibited defined features of DD-I in the family and further confirmed that abnormal dentin structure affected both the deciduous and permanent dentitions. In addition, these findings may contribute to a better understanding of the pathogenesis of DD-I as well as aid in the subclassification of this disease.