01.12.2015 | Research article | Ausgabe 1/2015 Open Access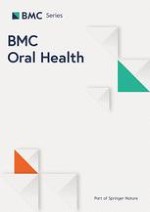 Dentists with enhanced skills (Special Interest) in Endodontics: gatekeepers views in London
Zeitschrift:
Autoren:

Swapnil G. Ghotane, Mustafa Al-Haboubi, Nick Kendall, Claire Robertson, Jennifer E. Gallagher
Wichtige Hinweise
Competing interests
JEG was on the Senior Dental Leadership Team in the Department of Health when the decision was taken to set up a DwSI in Endodontics working group. JEG was the Dental Public Health representative in the national working group. NK and CR advise health service commissioners on population health needs and strategy. SG and MAH have no competing interests.
Authors' contributions
JEG and MAH designed the study. MAH conducted the study, acquired and analysed the data assisted by SGG. SGG drafted the paper supported by MAH, NK, CR and JEG in revising the manuscript. All authors read and approved the final manuscript for publication.
Abstract
Background
Dentists with a special interest hold enhanced skills enabling them to treat cases of intermediate complexity. The aim of this study was to explore primary dental care practitioners' views of dentists with a special interest (DwSIs) in Endodontics in London, with reference to an educational and service initiative established by (the former) London Deanery in conjunction with the NHS.
Methods
A cross-sectional postal survey of primary care dentists working across different models of care within London was conducted, with a target to achieve views of at least 5 % of London's dentists. The questionnaire instrument was informed by qualitative research and the dental literature and piloted prior to distribution; data were analysed using SPSS v19 and STATA v12.0.
Results
Six per cent of London's primary care dentists (
n
 = 243) responded to the survey; 53 % were male. Just over one third (37 %;
n
 = 90) were aware of the DwSI service being provided. Most practitioners reported that having access to a DwSI in Endodontics would support the care of their patients (89 %;
n
 = 215), would carry out more endodontic treatment in the NHS primary dental care if adequately reimbursed (93 %;
n
 = 220), and had more time (76 %;
n
 = 180). Female respondents appeared to be less confident in doing endodontic treatment (
p
 = 0.001). More recently qualified respondents reported greater need for training/support for performing more endodontic treatment in the NHS primary dental care (
p
 = 0.001), were more dissatisfied with access to endodontic service in the NHS primary dental care (
p
 = 0.007) and more interested to train as a DwSI in endodontics (
p
 = 0.001) compared with respondents having a greater number of years of clinical experience since qualification.
Conclusion
The findings lend support to the concept of developing dentists with enhanced skills as well as ensuring additional funding, time and support to facilitate more routine endodontics through the NHS primary care to meet patient needs. More recently qualified dentists working in London were more concerned regarding endodontic service access, expressed need for training/support for undertaking more endodontic treatment in the NHS primary dental care and a desire to train as a DwSI in endodontics.