01.12.2017 | Research article | Ausgabe 1/2017 Open Access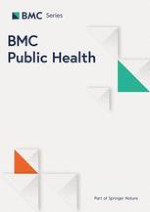 Descriptive study of enteric zoonoses in Ontario, Canada, from 2010 – 2012
Zeitschrift:
Autoren:

Yvonne Whitfield, Karen Johnson, Leigh Hobbs, Dean Middleton, Badal Dhar, Linda Vrbova
Abstract
Background
Contact with animals and their environment has long been recognized as an important source of enteric zoonoses. However, there are limited data available on the burden of illness associated with specific types of animals in Canada. This study describes the overall burden of enteric zoonoses in Ontario, Canada from 2010 to 2012.
Methods
Confirmed cases of seven enteric zoonotic diseases (campylobacteriosis, cryptosporidiosis, giardiasis, listeriosis, salmonellosis, verotoxin-producing
E. coli
(VTEC) infection, and yersiniosis) with episode dates from 2010 to 2012 were extracted from the integrated Public Health Information System (iPHIS). Reported exposures were categorized as animal contact, foodborne, waterborne and 'other', with animal contact grouped into nine sub-categories based on the type of animal or transmission setting. Overall incidence rates and proportions by animal exposure categories, age and sex-specific incidence rates and hospitalization and death proportions were calculated and sex proportions compared.
Results
Our study found that approximately 26% of the enteric pathogens assessed during the 2010 to 2012 period reported contact with animals and their environments as the mode of transmission. Of enteric disease cases reporting animal contact, farm exposures were reported for 51.3%, dog or cat exposures for 26.3%, and reptile or amphibian exposures for 8.9%.
Conclusions
Contact with animals was reported more frequently during the period 2010 to 2012 in comparison to the period 1997 to 2003 when 6% or less of enteric cases were associated with animal contact. Public health professionals, stakeholders associated with animals and their related industries (e.g., pet treats, mobile zoos, abattoirs), and the public should recognize that animal contact is an important source of enteric illnesses in order to take measures to reduce the burden of illness from animal sources.