01.12.2017 | Research article | Ausgabe 1/2017 Open Access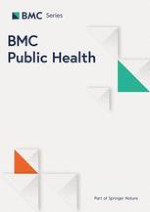 Determinant factors of home delivery among women in Northern Ethiopia: a case control study
Zeitschrift:
Autoren:

Resom Tsegay, Alemseged Aregay, Kalayu Kidanu, Mussie Alemayehu, Gebrezigabiher Yohannes
Abstract
Background
Maternal mortality remains a major challenge to health systems worldwide. Although most pregnancies and births are uneventful, approximately 15% of all pregnant women develop potentially life-threatening complications. Home delivery in this context can be acutely threatening, particularly in developing countries where emergency care and transportation are less available. This study identifies factors associated with home delivery in Tanqua-Abergele District, Tigray, northern Ethiopia.
Methods
Unmatched case-control study was conducted in April 2014 in Tanqua-Abergele, Tigray, northern Ethiopia. Simple random sampling was employed to select study participants. Data were analyzed using SPSS 20. Multi variable logistic regression analysis was used to identify independent predictors of home delivery.
Results
A total of 275 women (92 cases and 183 controls) participated in the study, giving a response rate of 96.5%. Not owning a radio or television (AOR: 7.2, 95% CI: 2.7–19.3), not pursuing ANC visits at all (AOR: 10.4, 95% CI: 2.9–37.1) orhaving1–3 ANC visits only (AOR: 4.75, 95% CI: 1.69–13.31),poor knowledge of obstetric complications (AOR: 8.7, 95% CI: 2.3–32.9) and walking time greater than two hours to the nearest health center (AOR: 5.1, 95% CI: 1.2–20.7) were strong predictors of home delivery.
Conclusion
Unable to meet the minimum requirement WHO of ANC service had a potential to give birth at home. Investing in infrastructure will contribute to improving maternal health. Having a different source of media (radio or television) could have a role in increasing the institutional delivery. Policy makers and other concerned bodies should give due attention to the fulfillment of infrastructure and educate women on the importance of institutional delivery.