01.12.2018 | Review | Ausgabe 1/2018 Open Access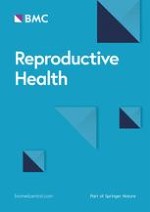 Determinants of adolescent pregnancy in sub-Saharan Africa: a systematic review
Zeitschrift:
Autoren:

Ibrahim Yakubu, Waliu Jawula Salisu
Abstract
Background
Adolescent pregnancy has been persistently high in sub-Saharan Africa. The objective of this review is to identify factors influencing adolescent pregnancies in sub-Saharan Africa in order to design appropriate intervention program.
Methods
A search in MEDLINE, Scopus, Web of science, and Google Scholar databases with the following keywords: determinants, factors, reasons, sociocultural factors, adolescent pregnancy, unintended pregnancies, and sub- Saharan Africa. Qualitative and cross-sectional studies intended to assess factors influencing adolescent pregnancies as the primary outcome variable in sub- Saharan Africa were included. Our search was limited to, articles published from the year 2000 to 2017 in English. Twenty-four (24) original articles met the inclusion criteria.
Results
The study identified
Sociocultural, environmental and Economic factors
(Peer influence, unwanted sexual advances from adult males, coercive sexual relations, unequal gender power relations, poverty, religion, early marriage, lack of parental counseling and guidance, parental neglect, absence of affordable or free education, lack of comprehensive sexuality education, non-use of contraceptives, male's responsibility to buy condoms, early sexual debut and inappropriate forms of recreation).
Individual factors
(excessive use of alcohol, substance abuse, educational status, low self-esteem, and inability to resist sexual temptation, curiosity, and cell phone usage).
Health service-related factors
(cost of contraceptives, Inadequate and unskilled health workers, long waiting time and lack of privacy at clinics, lack of comprehensive sexuality education, misconceptions about contraceptives, and non-friendly adolescent reproductive services,) as influencing adolescent pregnancies in Sub-Saharan Africa
Conclusion
High levels of adolescent pregnancies in Sub-Saharan Africa is attributable to multiple factors. Our study, however, categorized these factors into three major themes; sociocultural and economic, individual, and health service related factors as influencing adolescent pregnancies. Community sensitization, comprehensive sexuality education and ensuring girls enroll and stay in schools could reduce adolescent pregnancy rates. Also, provision of adolescent-friendly health services in schools and healthcare centers and initiating adolescent empowerment programs could have a positive impact.