01.12.2015 | Research article | Ausgabe 1/2015 Open Access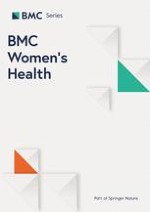 Determinants of consistent condom use among female sex workers in Savannakhet, Lao PDR
Zeitschrift:
Autoren:

Carin Hillerdal Andrews, Elisabeth Faxelid, Vanphanom Sychaerun, Ketkesone Phrasisombath
Wichtige Hinweise
Competing interests
The authors declare that they have no competing interests.
Authors' contributions
The main author CHA developed the study design, planned and prepared data collection, supervised research assistants during data collection, carried out the analysis, and drafted the manuscript. VS provided logistic support during the fieldwork; EF and KKS assisted with the study design and offered critical comments in the reviewing and writing of the manuscript. All authors have read and approved the final version of the manuscript.
Abstract
Background
Female sex workers (FSWs) are a high-risk population for HIV. Correct and consistent use of condoms is the most effective measure for reducing transmission of HIV. Lao PDR is a low HIV-prevalence country, but FSWs have a relatively high HIV prevalence. To be able to make recommendations for condom promotion interventions in Lao PDR it is important to know more about the context specific situation. This study looked at reasons for and associated factors of consistent condom use among FSWs.
Methods
A cross-sectional survey among 258 FSWs in Kaysone Phomvihan district in Savannakhet province was performed.
Results
Almost all FSWs had enough condoms (94 %), condoms always available (100 %) and could always afford condoms (92 %). Consistent condom use was 97% with non-regular partners and 60% with regular partners. Almost all respondents (95 %) had received information about condoms from the drop-in centre. Stated reasons for consistent condom use were prevention of HIV (94 %), STIs (88 %) and pregnancy (87 %). Most reasons for inconsistent condom use were related to partners not wanting to use condoms because of reduced sexual pleasure. Some FSWs reported that they were physically abused and forced not to use condoms. Shorter time in sex work, higher education and FSW not having regular partners were significantly associated with consistent condom use.
Conclusions
Consistent condom use was very high with non-regular partners, but less frequent with regular partners. The main reason for inconsistent condom use was that the partner did not want to use a condom. Associated factors for consistent condom use were not having regular partners, higher education and shorter time in sex work. Condom promotion programs should include both FSWs and their partners and female condoms should be included in condom intervention efforts. Future studies should investigate the validity of self-reported sexual practices, partners' reasons for inconsistent condom use, risk of violence in sex work and why shorter time in sex work is associated with consistent condom use.