01.12.2015 | Study protocol | Ausgabe 1/2015 Open Access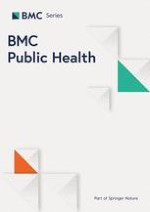 Determining how best to support overweight adults to adhere to lifestyle change: protocol for the SWIFT study
Zeitschrift:
Autoren:

Rachael W. Taylor, Melyssa Roy, Michelle R. Jospe, Hamish R. Osborne, Kim J Meredith-Jones, Sheila M. Williams, Rachel C. Brown
Wichtige Hinweise
Competing interests
The authors declare that they have no competing interests.
Authors' contributions
RT is the Principal Investigator of SWIFT, will have overall responsibility for the project, and wrote first and subsequent drafts of the manuscript. MR and MJ will undertake the intervention. RB is responsible for the dietary aspects of the study, KM-J will undertake the body composition assessments, and MR and HO will oversee the medical aspects of the project. SW designed the statistical plan and will undertake all statistical analyses. All authors are co-investigators and provided expert input into the design of the study and ongoing advice and support. All authors have read and approved the final manuscript.
Abstract
Background
Physical activity plays a critical role in health, including for effective weight maintenance, but adherence to guidelines is often poor. Similarly, although debate continues over whether a "best" diet exists for weight control, meta-analyses suggest little difference in outcomes between diets differing markedly in macronutrient composition, particularly over the longer-term. Thus a more important question is how best to encourage adherence to appropriate lifestyle change. While brief support is effective, it has on-going cost implications. While self-monitoring (weight, diet, physical activity) is a cornerstone of effective weight management, little formal evaluation of the role that self-monitoring technology can play in enhancing adherence to change has occurred to date. People who eat in response to hunger have improved weight control, yet how best to train individuals to recognise when true physical hunger occurs and to limit consumption to those times, requires further study.
Methods/design
SWIFT (Support strategies for Whole-food diets, Intermittent Fasting, and Training) is a two-year randomised controlled trial in 250 overweight (body mass index of 27 or greater) adults that will examine different ways of supporting people to make appropriate changes to diet and exercise habits for long-term weight control. Participants will be randomised to one of five intervention groups: control, brief support (monthly weigh-ins and meeting), app (use of MyFitnessPal with limited support), daily self-weighing (with brief monthly feedback), or hunger training (four-week programme which trains individuals to only eat when physically hungry) for 24 months. Outcome assessments include weight, waist circumference, body composition (dual-energy x-ray absorptiometry), inflammatory markers, blood lipids, adiponectin and ghrelin, blood pressure, diet (3-day diet records), physical activity (accelerometry) and aerobic fitness, and eating behaviour. SWIFT is powered to detect clinically important differences of 4 kg in body weight and 5 cm in waist circumference. Our pragmatic trial also allows participants to choose one of several dietary (Mediterranean, modified Paleo, intermittent fasting) and exercise (current recommendations, high-intensity interval training) approaches before being randomised to a support strategy.
Discussion
SWIFT will compare four different ways of supporting overweight adults to lose weight while following a diet and exercise plan of their choice, an aspect we believe will enhance adherence and thus success with weight management.
Trial registration
Australian and New Zealand Clinical Trials Registry
ACTRN12615000010​594
. Registered 8
th
January 2015.