01.12.2019 | Research article | Ausgabe 1/2019 Open Access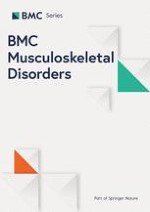 Developing a group intervention to manage fatigue in rheumatoid arthritis through modifying physical activity
Zeitschrift:
Autoren:

Victoria E. Salmon, Sarah Hewlett, Nicola E. Walsh, John R. Kirwan, Maria Morris, Marie Urban, Fiona Cramp
Abstract
Background
Fatigue is a major symptom of rheumatoid arthritis (RA). There is some evidence that physical activity (PA) may be effective in reducing RA fatigue. However, few PA interventions have been designed to manage fatigue and there is limited evidence of end-user input into intervention development. The aim of this research was to co-design an intervention to support self-management of RA fatigue through modifying PA.
Methods
A series of studies used mixed methodological approaches to co-design a fatigue management intervention focused on modifying PA based on UK Medical Research Council guidance, and informed by the Behaviour Change Wheel theoretical framework. Development was based on existing evidence, preferences of RA patients and rheumatology healthcare professionals, and practical issues regarding intervention format, content and implementation.
Results
The resulting group-based intervention consists of seven sessions delivered by a physiotherapist over 12 weeks. Each session includes an education and discussion session followed by supervised PA chosen by the participant. The intervention is designed to support modification and maintenance of PA as a means of managing fatigue. This is underpinned by evidence-based behaviour change techniques that might support changes in PA behaviour. Intervention delivery is interactive and aims to enhance capability, opportunity and motivation for PA.
Conclusion
This study outlines stages in the systematic development of a theory-based intervention designed through consultation with RA patients and healthcare professionals to reduce the impact of RA fatigue. The feasibility of future evaluation of the intervention should now be determined.