01.12.2016 | Research article | Ausgabe 1/2016 Open Access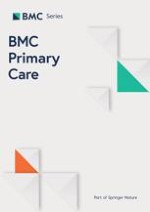 Developing a response to family violence in primary health care: the New Zealand experience
Zeitschrift:
Autoren:

Claire Gear, Jane Koziol-McLain, Denise Wilson, Faye Clark
Abstract
Background
Despite primary health care being recognised as an ideal setting to effectively respond to those experiencing family violence, responses are not widely integrated as part of routine health care. A lack of evidence testing models and approaches for health sector integration, alongside challenges of transferability and sustainability, means the best approach in responding to family violence is still unknown. The Primary Health Care Family Violence Responsiveness Evaluation Tool was developed as a guide to implement a formal systems-led response to family violence within New Zealand primary health care settings. Given the difficulties integrating effective, sustainable responses to family violence, we share the experience of primary health care sites that embarked on developing a response to family violence, presenting the enablers, barriers and resources required to maintain, progress and sustain family violence response development.
Methods
In this qualitative descriptive study data were collected from two sources. Firstly semi-structured focus group interviews were conducted during 24-month follow-up evaluation visits of primary health care sites to capture the enablers, barriers and resources required to maintain, progress and sustain a response to family violence. Secondly the outcomes of a group activity to identify response development barriers and implementation strategies were recorded during a network meeting of primary health care professionals interested in family violence prevention and intervention; findings were triangulated across the two data sources.
Results
Four sites, representing three PHOs and four general practices participated in the focus group interviews; 35 delegates from across New Zealand attended the network meeting representing a wider perspective on family violence response development within primary health care. Enablers and barriers to developing a family violence response were identified across four themes: 'Getting started', 'Building effective relationships', 'Sourcing funding' and 'Shaping a national approach to family violence'.
Conclusions
The strong commitment of key people dedicated to addressing family violence is essential for response sustainability and would be strengthened by prioritising family violence response as a national health target with dedicated resourcing. Further analysis of the health care system as a complex adaptive system may provide insight into effective approaches to response development and health system integration.