01.12.2015 | Research article | Ausgabe 1/2015 Open Access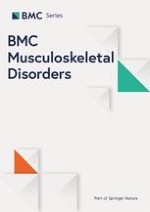 Developing an animal model of Dupuytren's disease by orthotopic transplantation of human fibroblasts into athymic rat
Zeitschrift:
Autoren:

Latha Satish, Bradley Palmer, Fang Liu, Loukia Papatheodorou, Lora Rigatti, Mark E. Baratz, Sandeep Kathju
Wichtige Hinweise
Competing interests
The authors declare that they have no competing interests.
Authors' contributions
LS, MEB and SK conceived the project and contributed to the experimental design. BP, SK and LP performed the animal procedures. FL performed RNA extraction and real time RT-PCR experiments. LS monitored the animals, collected the images, analyzed and interpreted the results and drafted the manuscript. LR scanned, analyzed and imaged the histology slides.
SK and MEB critically reviewed the manuscript. All authors read and approved the final version of the manuscript.
Background
The development of such therapies has been slowed in part by the lack of a well-described animal model in which they may be initially assessed, as DD is a condition unique to humans, without counterpart in the animal kingdom. We therefore investigated the characteristics of human DD fibroblasts transplanted into an immunodeficient animal host to see if they could maintain their distinct disease phenotype compared to control cells harvested from fascia from patients undergoing carpal tunnel release. We monitored their persistence over time and examined their molecular and histologic profiles at the end of some two months after their orthotopic transplantation into nude rat forepaw.
Methods
Clinical specimens and primary cell culture
Dupuytren's disease (DD) cord and carpal tunnel (CT) fascial tissue samples were surgically resected at the Division of Upper Extremity Surgery, Department of Orthopaedic Surgery, Allegheny General Hospital, Pittsburgh, PA. All subjects provided written informed consent and specimens were collected with the approval of the Allegheny-Singer Research Institute's Institutional Review Board (IRB protocol RC-4040) involving human subjects. The study protocol conformed to the ethical guidelines of the1975 Declaration of Helsinki.
Primary cultures of fibroblasts were isolated from freshly resected DD cord tissue and normal palmar fascia (CT cells) as previously described [
25
]. The cultures were maintained in α-MEM medium supplemented with 10 % fetal bovine serum (FBS, Invitrogen™, Life Technologies, Grand Island, NY) and 1 % antibiotic-antimycotic solution (Sigma-Aldrich, St Louis, MO). Cultures were maintained until a maximum of six passages, during which no change in the cell morphology was observed. Cells between passages 2–5 were used for
in vitro
and transplantation experiments. While in culture, fibroblasts were tagged
in vitro
with fluorescent Lipophilic Cell Tracer Vybrant™ DiR (D12731; Invitrogen™, Life Technologies) as per the manufacturer's instructions. DiR is a dialkylcarbocyanine dye with excitation and emission maxima in the near infrared fluorescence region and this high wavelength prevents conflation with any autofluorescence of tissue.
The CellTiter 96® non-radioactive cell proliferation assay
Cell proliferation/viability was examined using the CellTiter 96® Non-Radioactive Cell Proliferation Assay kit from Promega Corporation (Madison, WI). This assay is based on the cellular conversion of a tetrazolium salt into a formazan product that is easily detected using a 96-well plate reader. Cells were plated in 24-well plates at a density of 5x10 4 cells/well, grown for 24 h, and then treated with DiR (10 μg/ml) for 30 min and/or for 24 h. After the exposure periods, the cells were photographed and replaced with fresh medium to perform the assay. Dye solution (20 μl) was added and was incubated at 37 °C for an additional 2 h. As a final step 133 μl solubilization/stop solution was added and incubated at 37 °C for 1.5 h. Results were obtained by measuring absorption at 570 nm by aliquoting 100 μl into a Corning 96 well flat transparent plate.
Nude rats
All studies on "nude" (rnu/rnu athymic) rats were performed with approval by the Institutional Animal Care and Use Committee (IACUC) of the Allegheny General Hospital. The outbred nude rats were commercially purchased from Charles River Laboratories (Wilmington, MA). All animals were male, weighed between 250 and 350 g, and were acclimatized for 2 weeks prior to experiments. Animals were housed in pathogen-free individual cages.
Animal experiments
Male athymic rats (n = 6) were anesthetized with an intraperitoneal injection containing a loading dose of ketamine at 50 mg/kg and xylazine at 5 mg/kg. Fibroblasts (1x10 7) derived from both DD-cord and CT tissues labeled with DiR were transplanted subcutaneously using a tuberculin syringe into the forepaws of the nude rats. In each animal, the right forepaw was implanted with CT-derived fibroblasts and the left forepaw received DD-cord derived fibroblasts. All animals underwent IVIS imaging of their forepaws at regular intervals by placing the animal in a light-tight chamber, and images were generated over a 10 s exposure using a cryogenically cooled charge-coupled camera (IVIS Lumina II, Caliper Life Sciences, Hopkinton, MA) to quantify photons emitted by the animal. Animals were anesthetized with inhaled 2 % isoflurane for imaging using a nose cone delivery device. The IVIS camera was maintained at standard settings, as follows: imaging mode fluorescent, exposure time 10 s, and binning high with field of view high. The visual output represents the number of photons emitted/cm 2 as a pseudocolor image where the maximum is red and minimum is purple. Once compiled, images were quantified for detection of fluorescent signal emitted from the forepaw using Xenogen Living Image® software.
At 62 days post transplantation, animals were sacrificed and the left and right rat forepaw tissues were collected separately for further histological and real time RT-PCR analyses. In harvesting the specimens with 3.5x loupe magnification, the overlying rat skin was dissected away from subjacent structures and retained as a control. The remaining forepaw tissues, from the carpus to the base of the digits, were harvested en bloc up including immediately subcutaneous tissues down to bone so as to minimize variability in tissue sampling. The collected tissues from all the six animals were divided for histology and real time RT-PCR analysis.
Histology
Rat forepaw tissues from both DD- and CT-injected animals, as well as control uninjected animals, were harvested at 62 days post transplantation and fixed in 10 % neutral buffered formalin for histological evaluation. Tissue samples embedded in paraffin were sectioned at a thickness of 5 μm and the sections were simultaneously stained with Masson's trichrome to evaluate collagen deposition following standard protocols.
RNA extraction
Tissues harvested from the rat forepaws were stored immediately in RNAlater® (Ambion, Austin, TX). Total RNA was extracted using the RNeasy Mini Kit (Qiagen Inc., Valencia, CA) following manufacturer's protocol after homogenization using a homogenizer. The quality and quantity of total RNA obtained were determined by measuring the OD 260/OD 280 ratio using an ND-1000 spectrophotometer (Nanodrop Technologies Inc., Wilmington, DE) and by capillary electrophoresis with the Agilent 2100 BioAnalyzer (Agilent Technologies Inc., Palo Alto, CA) and a Nano6000 RNA chip, with all sample RNA values >7.0.
Quantitative real time RT-PCR (qRT-PCR)
qRT-PCR was performed using kits obtained from Applied Biosystems® Life Technologies (Grand Island, NY) utilizing FAM™Taqman®MGB probes and a Taqman® Universal PCR master Mix. Probes were used for three gene products, namely human Type I collagen, human Type III collagen and human α-smooth muscle actin (α-SMA). Human GAPDH was used as the endogenous normalization control for these studies. Reverse transcription was performed using 100 ng/μl of total RNA and with M-MLV-reverse transcriptase (Invitrogen™ Life Technologies). Subsequent PCR amplification and detection of template was carried out using Applied Biosystems transcript-specific assays including: type I collagen (COL1A2) assay (ID-Hs 01028971_m1), type III collagen (COL3A1) assay (ID-Hs 00947393_g1) and α-SMA assay (ID-Hs 00426835_g1) using 15 ng/μl of cDNA and 20X final concentration of Gene Expression Mix which contains both forward and reverse primers along with the gene-specific probes adjusted to a final volume of 15.0 μl. The reaction set up and the thermal cycling protocol was as previously described [
19
,
20
]. Using the comparative critical cycle (Ct) and by relative quantification methods (RQ), the expression levels of the target genes were normalized to the GAPDH endogenous control (ID-HS99999905_m1) and the relative abundance was calculated. Data were analyzed using the 7900 HTSDS software version 2.1 provided by Applied Biosystems.
Statistical analyses
Statistical analyses were performed using Student's
t
test function using Microsoft Excel program for qRT-PCR analyses. p < 0.05 was considered statistically significant. Repeated measures one-way ANOVA was used to determine the statistical significance for the data collected using IVIS imaging. This was accomplished utilizing GraphPad Prism 6.
Results
Discussion
But in some senses this may not be necessary. The model we describe here for the first time places the principal effector cells of DD in the physiologically relevant orthotopic anatomical location, and follows their behavior over time. The increased evidence of fibrosis we see with DD cells compared to CT cells suggests that a meaningful recapitulation of DD physiology is occurring, and can already serve as a baseline against which novel therapeutic interventions can be tested. Any agent found to diminish the DD-dependent fibrotic characteristics seen thus far may be regarded as a potential candidate for clinical translation. An advantage of this model in that regard is that any therapy to be examined must first be made accessible to the DD cells in the subcutaneous/palmar fascial tissues, overcoming the skin barrier even as it would have to be in an actual clinical application. This might be accomplished by subcutaneous injection (as the cells themselves were injected), or agents manufactured to penetrate the skin barrier could be evaluated after topical administration. We hope that further refinements of this model and its use in testing new molecular therapies can help to accelerate improvements in the care of patients with Dupuytren's disease.
Conclusions
For the first time this study describes an animal model for Dupuytren's disease at the orthotopic anatomical location. We also show that gene expression differences between control (CT-derived) and diseased (DD-derived) fibroblasts persist when these cells are transplanted to the forepaw of the nude rat. These preliminary findings indicate that, with further refinements, this animal model holds promise as a baseline for investigating novel therapeutic regimens to determine an effective strategy in treating DD.
Acknowledgements
We wish to express our thanks to the animal facility staff of the Allegheny-Singer Research Institute for their excellent guidance and assistance in maintaining the animals. We also extend our thanks to The Pittsburgh Foundation for their funding support.
This article is published under license to BioMed Central Ltd. This is an Open Access article distributed under the terms of the Creative Commons Attribution License (
http://​creativecommons.​org/​licenses/​by/​4.​0
), which permits unrestricted use, distribution, and reproduction in any medium, provided the original work is properly credited. The Creative Commons Public Domain Dedication waiver (
http://​creativecommons.​org/​publicdomain/​zero/​1.​0/​
) applies to the data made available in this article, unless otherwise stated.
Competing interests
The authors declare that they have no competing interests.
Authors' contributions
LS, MEB and SK conceived the project and contributed to the experimental design. BP, SK and LP performed the animal procedures. FL performed RNA extraction and real time RT-PCR experiments. LS monitored the animals, collected the images, analyzed and interpreted the results and drafted the manuscript. LR scanned, analyzed and imaged the histology slides.
SK and MEB critically reviewed the manuscript. All authors read and approved the final version of the manuscript.