01.12.2018 | Research | Ausgabe 1/2018 Open Access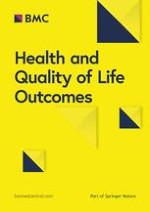 Development and content validation of a patient-reported endometriosis pain daily diary
Zeitschrift:
Autoren:

Floortje E. van Nooten, Jennifer Cline, Celeste A. Elash, Jean Paty, Matthew Reaney
Abstract
Background
Endometriosis is a common gynecological disorder that causes inflammation and pelvic pain. Endometriosis-related pain is best captured with patient-reported outcome (PRO) measures, however, assessment of endometriosis-related pain in clinical trials has been difficult in the absence of a reliable and valid PRO instrument. We describe the development of the Endometriosis Pain Daily Diary (EPDD), an electronic PRO developed as a survey instrument to assess endometriosis-related pain and its impact on patients' lives.
Methods
The EPDD was initially developed on the basis of an existing Endometriosis Pain and Bleeding Diary, a targeted review of relevant literature, clinical expert interviews, and open-ended (concept elicitation) patient interviews in the United States (US) and Japan which captured patients' experience with endometriosis. Cognitive interviews of patients with endometriosis were conducted to evaluate patient comprehension of the EPDD items. A conceptual model of endometriosis was developed, and meetings with US and European regulatory authorities provided feedback for validating the EPDD in the context of clinical trials. Translatability assessments of the EPDD were conducted to confirm its appropriate interpretation and ease of completion across 17 languages.
Results
The iterative development progressed through three versions of the instrument. The EPDDv1 included 18 items relating to dysmenorrhea/pelvic pain, dyspareunia and sexual activity, bleeding, hot flashes, daily activities, and use of rescue medication. The EPDDv2 was a larger 43-item survey tested in cognitive interviews and subsequently revised to yield the current 11-item EPDDv3, consisting of five core items relating to dysmenorrhea, non-menstrual pelvic pain, and dyspareunia, and six extension items relating to sexual activity, daily activities, and use of rescue medication.
Conclusions
The EPDD is a PRO for the evaluation of endometriosis-related pain and its associated impacts on patients' lives. The EPDD represents an important step in providing a PRO that is relevant to patients with endometriosis-related pain in the context of a clinical study setting (ie, fit-for-purpose), designed to evaluate pain associated with endometriosis, including regulatory agency support for its further exploration in clinical trials.