01.12.2017 | Research article | Ausgabe 1/2017 Open Access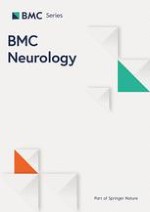 Development and validation of a score for evaluating comprehensive stroke care capabilities: J-ASPECT Study
Zeitschrift:
Autoren:

Akiko Kada, Kunihiro Nishimura, Jyoji Nakagawara, Kuniaki Ogasawara, Junichi Ono, Yoshiaki Shiokawa, Toru Aruga, Shigeru Miyachi, Izumi Nagata, Kazunori Toyoda, Shinya Matsuda, Akifumi Suzuki, Hiroharu Kataoka, Fumiaki Nakamura, Satoru Kamitani, Koji Iihara, the J-ASPECT Study Collaborators
Abbreviations
CSC
Comprehensive stroke center
DPC
Diagnosis combination procedure
ISAT
International subarachnoid trial
NIHSS
National institute of health stroke
Background
Stroke is the fourth leading cause of mortality and the most common cause of permanent morbidity in Japan, causing an enormous socioeconomic burden. The public health implications of stroke care globally, including in Japan, are profound. Despite accelerating progress in stroke therapy, implementation of appropriate acute treatment remains essential for decreasing the associated mortality and permanent morbidity. In 2000, the Brain Attack Coalition discussed the concept of primary stroke centers and later proposed the design of comprehensive stroke centers (CSCs) [
1
,
2
]. Most stroke patients can be adequately treated at a primary stroke center (PSC), and the Joint Commission established programs for the certification and performance measurement of PSCs [
3
]. The concept and recommended key components of a CSC enable intensive patient care and the use of specialized techniques that are not available at most PSCs [
1
,
4
]. To continuously monitor the efficiency of care, reliable measures of hospital capabilities and performance are needed. Although the Joint Commission and several US states have started certification processes for PSCs and CSCs [
5
–
8
], an established, simple scoring system does not exist to evaluate the comprehensive acute stroke care capabilities of CSCs. To this end, a simple tool for assessing CSC capabilities would be useful for monitoring service quality and enabling its improvement [
4
]. In 2010, we started the J-ASPECT study (Nationwide survey of Acute Stroke care capacity for Proper dEsignation of Comprehensive stroke cenTer in Japan) to establish optimal nationwide implementation of stroke centers to improve acute stroke outcomes. We modified the above recommendations to reflect the specific circumstances in Japan and developed a CSC score; this tool was validated using the nationwide Diagnosis Combination Procedure (DPC) database, created during the first year of this study.
Methods
Content validity
In the first step of the J-ASPECT study, we investigated the current conditions of stroke hospitals in Japan. We created a 49-item questionnaire examining various aspects of stroke care, including medical systems, emergency systems, stroke rehabilitation, education, and medical performance. Some recommended items, such as ventriculostomy availability, were excluded from our questionnaire for the sake of simplicity and to increase the survey response rate since the items seemed identical to the recommendations of board-certified (BC) neurosurgeons in Japan. Other items, such as availability of transesophageal echocardiography, were excluded because of their very low expected usage, which would make an evaluation of their impact on mortality rates difficult. In February 2011, the questionnaire was mailed to 1369 certified training institutions belonging to the Japan Neurosurgical Society, the Japanese Society of Neurology, and the Japan Stroke Society. Based on this questionnaire, the overall organizational and staffing levels of the hospitals, in terms of CSC capacity, were scored following the Brain Attack Coalition recommendations, after reviewing the literature describing CSCs and conducting a thorough discussion with an expert panel [
9
]. Advanced acute stroke care capabilities were assessed based on 25 items divided into 5 subcategories (listed in Table
1
). One point was assigned for each recommended item that the hospital met, resulting in a maximum total score of 25; subcategory scores were also calculated.
Table 1
The availability of comprehensive stroke center score components
Components

Items

Item No

Number

Percent

Personnel

Neurologists

1

358

47.8

Neurosurgeons

2

694

92.7

Endovascular physicians

3

272

36.3

Critical care medicine

4

162

21.6

Physical medicine and rehabilitation

5

113

15.1

Rehabilitation therapy

6

742

99.1

Stroke rehabilitation nurses

7

102

13.6

Diagnostics (24/7)

CTa

8

742

99.1

MRIb with diffusion

9

647

86.4

Digital cerebral angiography

10

602

80.4

CT angiography

11

627

83.7

Carotid duplex ultrasound

12

257

34.3

TCDc

13

121

16.2

Specific expertise

Carotid endarterectomy

14

603

80.5

Clipping of intracranial aneurysm

15

685

91.5

Hematoma removal/draining

16

689

92.0

Coiling of intracranial aneurysm

17

360

48.1

Intra-arterial reperfusion therapy

18

498

66.5

Infrastructure

Stroke unit

19

132

17.6

Intensive care unit

20

445

59.4

Operating room staffed 24/7

21

451

60.2

Interventional services coverage 24/7

22

279

37.2

Stroke registry

23

235

31.4

Education

Community education

24

369

49.3

Professional education

25

436

58.2
Consistency
Cronbach's α was calculated to evaluate the consistency between the 5 CSC score subcategories used for assessing CSC capabilities. To determine the influence of each subcategory, α-values were also calculated for all combinations of the four subcategories. Correlations between the 25 CSC score items were determined using tetrachoric correlation coefficients to evaluate individual items measured with different constructs.
Construct validity
Factorial analysis, based on tetrachoric correlation coefficients [
10
], was performed using principal factor analysis to explore possible potential groupings of the 25 items into a more limited number of components. The selection of the number of components was based on the Eigen values. To understand the meaning of the components, promax rotation was used.
Predictive validity
Using the Japanese DPC database for patients hospitalized with strokes during the 2011 fiscal year, we examined the differential effects of the items on mortality and poor outcomes (modified Rankin Scale: 3–6, at discharge) associated with ischemic stroke (IS), intracerebral hemorrhage (ICH), and subarachnoid hemorrhage (SAH). This cross-sectional survey used the DPC discharge database for the institutions participating in the J-ASPECT study. The DPC database is a mixed-case classification system that is linked with the lump-sum payment system, launched in 2002 by the Ministry of Health, Labor and Welfare of Japan [
11
]. In 2010, approximately 1388 acute care hospitals, representing about 50% of the total hospital beds, had adopted the DPC data system. Data regarding practices were obtained from the DPC database; the attending physician is responsible for each patient's clinical data entry. The details of this database have been described elsewhere [
12
].
Of the 749 hospitals that responded to the institutional survey of advanced stroke care capabilities, 256 agreed to participate in the DPC discharge database study. Consecutive patients, hospitalized between April 1, 2010 and March 31, 2011, were identified in the annual discharge database using the International Classification of Diseases (ICD)-10 diagnosis codes related to IS (I63.0-9), nontraumatic ICH (I61.0-9, I62.0-1, I62.9), and SAH (I60.0-9). Patients with scheduled admissions were excluded from analysis. This research was approved by the Institutional Review Board of the National Cerebral and Cardiovascular Center and, if required, by the participating hospitals.
We used hierarchical logistic regression models to determine relationships between hospital CSC scores, reflecting the capacities they were equipped with, and mortality. Each model had two levels of hierarchy (hospital and patient), and considered the random effects of hospital variables as well as the fixed effects of CSC scores, patient age and sex, and Japan Coma Scale (JCS) scores. Interactions such as those between the JCS and CSC scores were not included in the model. The analyses were performed using SAS, version 9.3 (SAS Institute, Cary, NC, USA), and R, version 3.2.0 (R Core Team, R Foundation for Statistical Computing, Vienna, Austria).
Results
Discussion
Conclusions
The CSC score is a valid measure for assessing the capabilities of CSCs with regard to the availability of neurovascular surgery and intervention, vascular neurology, diagnostic neuroradiology, and neurocritical care and rehabilitation. The total CSC score was associated with mortality in patients with IS, ICH, and SAH, with varying contributions from the four abovementioned constructs.
Acknowledgements
We thank Drs. Manabu Hasegawa, Tomoatsu Tsuji, and Yasuhiro Nishijima for their helpful discussions, Profs. Takamasa Kayama and Nobuo Hashimoto for their supervision of the Japan Neurosurgical Society collaboration, and Ms. Arisa Ishitoko for her secretarial assistance.
Funding
This work was supported by Grants-in-Aid from the Ministry of Health, Labor and Welfare of Japan and JSPS KAKENHI Grant Number 25293314 (principal investigator: KI). This research was partially supported by the Practical Research Project for Life-Style related Diseases, including Cardiovascular Diseases and Diabetes Mellitus, from the Japan Agency for Medical Research and Development.
Availability of data and materials
The datasets for this manuscript will not be shared, based on agreements between the principal investigator and the presidents of the participating hospitals.
Authors' contributions
KI initiated the collaborative project. AK, KN, SK, and KI designed the study, drafted and revised the article. AK, KN, SK monitored data collection and analyzed the data. JN, KO, JO, YS, TA, SM, IN, KT, SM, AS, HK, FN designed the study, and validated the survey questions from the views of physicians and experts. All authors read and approved the final manuscript.
Competing interests
KI has received grants from Nihon Medi-Physics, AstraZeneca, and Otsuka Pharmaceutical. JN has received an unrestricted research grant from Nihon Medi-Physics. IN has received lecture honoraria from Otsuka Pharmaceutical and Sanofi.
Consent for publication
Not applicable.
Ethics approval and consent to participate
Ethical approval was provided by National Cerebral and Cardiovascular Center in Japan.
Open Access
This article is distributed under the terms of the Creative Commons Attribution 4.0 International License (
http://​creativecommons.​org/​licenses/​by/​4.​0/​
), which permits unrestricted use, distribution, and reproduction in any medium, provided you give appropriate credit to the original author(s) and the source, provide a link to the Creative Commons license, and indicate if changes were made. The Creative Commons Public Domain Dedication waiver (
http://​creativecommons.​org/​publicdomain/​zero/​1.​0/​
) applies to the data made available in this article, unless otherwise stated.